Before / After photo Laser skin resurfacing: the information needed to know
Each person's life can carry many types of events: unprotected sun, accidents, hormonal changes, aging ... and all can leave traces and scars on the skin. Laser resurfacing is one of the most popular techniques used to correct these scars, reduce stretch marks and restore firmer skin and radiance.
Fractional resurfacing: what is it?
This technique appeared in 2004 and intended for old people or those with scars (new or old), it is applied to all types of skin and can treat all areas of body (neck, neckline, hands). The objective of fractional resurfacing is to treat brown spots, age scars or following an accident, the treatment of wrinkles ... the number of sessions differ from one person to another and depends on the treated area.
In fact, the fractional laser is performed under local anesthesia and exists in two forms:
Fractional ablative laser: it attacks the entire surface of the skin by its light by removing the upper part which leaves place for a younger new skin.
non-ablative fractional laser: unlike the ablative laser, this type does not attack the skin but its purpose is to damage the collagen that will give way to a new collagen that will correct the skin.
Precautions following the laser resurfacing of the skin:
To ensure laser resurfacing results, there are several precautions to consider before and after the procedure:
sun exposure should be avoided at least 1 month before the start of the sessions and 2 months after the treatment.
Taking a herbal anti-herpetic at least 48 hours before starting sessions and 5 days after.
Apply sunscreen with an SPF50 index on a daily basis.
Our partner clinics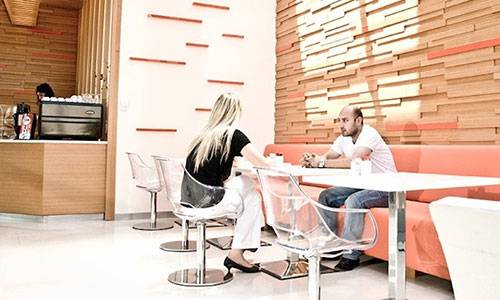 Last update : 18/10/2019