Before / After photo With time and aging, human skin usually loses its radiance and its complexion. In spite of taking care of it, we cannot avoid the appearance of wrinkles around the face.
Wrinkles appear as a result of regular muscular contractions of expression, usually expression lines such as lion's wrinkles between the two eyes, wrinkles of the crows' feet at the corner of the eyes, and wrinkles of the forehead.
Even if we use creams for anti-aging, the traces of wrinkles and aging still persist. The injectable solution for anti-wrinkles is BOTOX.
Botox: why ? For whom ?
People who want to get rid of wrinkles especially facial wrinkles that build up as a result of muscle contraction such as forehead wrinkles and crows' feet wrinkles.
What are the Advantages ?
Botox, or botulinum toxin type A, is a rejuvenating plebiscite molecule. Only dermatologist doctors are authorized to perform this cosmetic operation as well as maxillofacial plastic surgeons and ophthalmologists.
In aesthetics, Botox is used to prevent wrinkles or avoid their appearance. Successive facial muscle contraction is the main factor in the appearance of forehead wrinkles and crows' feet wrinkles.
Which Areas of the Face can be Treated?
The sentimental muscular contractions are the main source of appearance of the expression lines especially the wrinkles of the make and the wrinkles of the crows' feet. The injection of Botox into the muscle helps to block the production of acetylcholine and reduces wrinkles by relaxing the muscles of the face.
Botox in Turkey and Istanbul affects expression lines, wrinkles caused by muscle contractions. Since the facial muscles are active according to our expressions and our sentimental movements, we find the frown lines between the two eyes, the wrinkles of the crows' feet in the corner of the eyes, and the wrinkles of the forehead.
If Botox injections are usually performed on the upper third of the face, some lines and folds of the chin, lips, neck, hair, and nose may also be treated.
Our partner clinics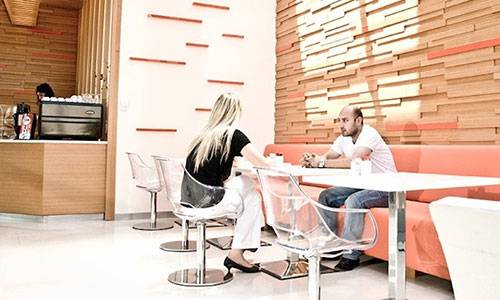 How much does Botox Cost in Turkey and Istanbul?
Botox or botulinum toxin in Antalya, turkey is one of the attractive alternative to other heavier cosmetic solution such as, Facelift , permanent filling injections, transient filler injections: collagen, fat, hyaluronic acid, pulsed CO2 laser for the fine lines around the eyes.
In addition, compared to other techniques, Botox has minor side effects like a tingling sensation or superficial swelling. The clinical result of a Botox injection appears after 48 hours and persists for 4 to 6 months.
Always listen to your dermatologist's advice about the period of injection and the appropriate dose in order to prevent dangerous drawbacks.
The costs of such a surgical procedure differ according to the complexity of the operation. Turquie Santé provides you with a price list containing the cheapest cost in Istanbul, Ankara, Izmir, or Antalya.
Last update : 01/04/2020