Before / After photo
Promo Breast forms & Mastopexy in Turkey and Istanbul: Everything you need to know
Weight loss, successive pregnancies, aging, and breastfeeding are factors that have a negative impact on the breast. To correct sagging breasts and improve the physical appearance of the breast, many women choose cosmetic surgery in Turkey. Thus, breast reduction, Nipple cosmetic surgery, breast lift are surgical procedures that aim to reduce the size of the breasts.
What is a Boobs lifting ?
The breast lift, also called breast ptosis or mastopexy, is a cosmetic surgery that aims to correct sagging breasts. Indeed, the breast lift is performed by the surgeon. It consists of repositioning the areola and the nipple, tracing the mammary gland and removing excess skin in the women's chests. This technique allows to have symmetrical and harmoniously curved breasts .
The procedure is performed under general anesthesia with a duration of two or three hours. After a few weeks, the patient can start her work again without any problem.
Breast lift prices & costs in Turkey & Istanbul
The price of breast lift varies according to the clinic and the type of surgery in Turkey, for the facelift without breast prosthesis, the prices vary between 3100 and 3850 euros. the rates of facelift with breast prosthesis vary between 5650 and 6450 euros.
Our partner clinics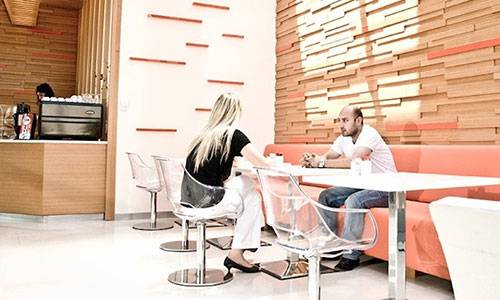 Advantages and disadvantages
The main advantage of mastopexy is that it allows to have a younger appearance of the body, a better shape of the breasts, and therefore more self-confidence. This surgery may cause some side effects such as swelling, infection, bleeding, hematoma, mild discomfort, numbness, and scars that may take a year or more to disappear. Subsequent pregnancy may influence the outcome.
To ensure the success of breast lift in Turkey & Istanbul or Izmir, the patient must follow the pre- and postoperative instructions given by her surgeon.
What are the ideal Conditions for this Cosmetic intervention?
Breast augmentation with autologous fat is a surgical procedure intended for patients wishing to:
Have moderate breast augmentation.
Remodel the shape of the breasts.
Correct an asymmetry.
Improve the results in the context of breast reconstruction or following the placement of implants.
Is it Compulsory to have Breast Implants?
No, there are women who don't want implants. In these cases, it is possible to correct the ptosis without increasing the volume; it is a matter of personal convenience. It is also possible to take fat and "graft" it into the breasts. But the simplest thing is to put implants. It all depends on the patient's desire.
Last update : 29/03/2020