Gynecology is the medical specialty dealing with the condition of the female reproductive system (vagina, uterus, and ovaries). The term literally means "Women's Science".
This specialty focuses on the study and treatment of various diseases affecting the female genital system, such as:
Hormonal disorders
The cancer
Infections
This medico-surgical specialty is practiced by a gynecologist. Moreover, most women need the consultation of a gynecologist between the age of 13 and 15 years.
Gynecology or Gynaecology is the medical specialty dealing with the female reproductive system condition (vagina, uterus, and ovaries). The term literally means "Women's Science".
With Turquie Santé you can make an appointment with the best gynecologist and obstetrician in Turkey at a low cost.
Any Question ?
Get in Touch.
We're Here to Help.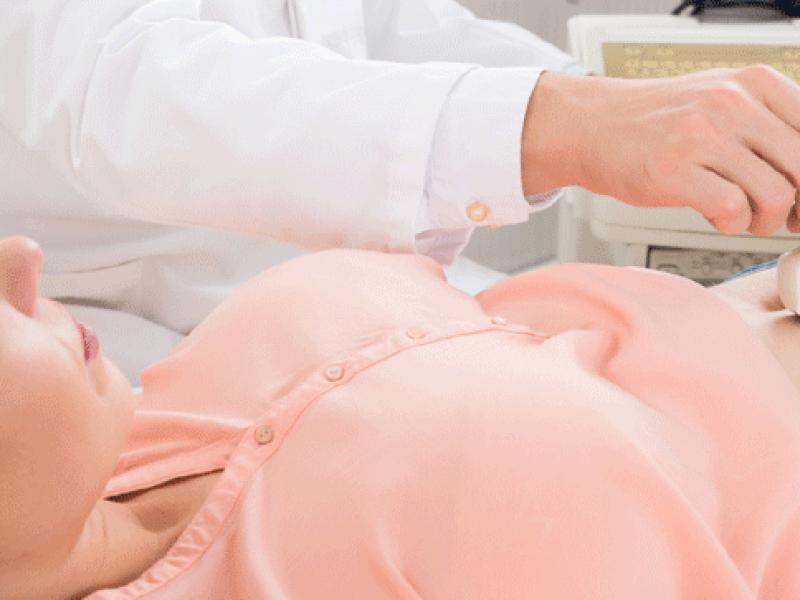 The accuracy of the content has been reviewed by our Medical Commission.
The differences between medical gynecology & obstetrics
Gynecology is divided into two main branches:
Obstetric gynecology: This is a medical-surgical discipline that encompasses all procedures related to the monitoring of pregnancy and childbirth surveillance.
Medical gynecology: It is a complex medical specialty and different from gynecological obstetrics (GO). Thus, it involves everything concerning the gynecological problems that the woman may encounter throughout her life such as: contraception, sexual education, prevention, ectopic pregnancies, IVF and egg freezing, cancers (necessary treatments and solutions).
What does a consultation with a gynecologist in Turkey consist of?
Gynecologist, in Istanbul Turkey, provides genital and sexual health services such as:
Pelvic exams
PAP tests
Cancer medical imaging
Diagnosis and treatment of vaginal infections
He diagnoses and treats reproductive system diseases such as:
Sterility
Ovarian cysts
Pelvic pain
What does your obstetrician do?
During your pregnancy, your obstetrician will:
Observe your health and that of the fetus, including performing echographies and routine tests
Monitor your health problems, which could affect the development of the fetus, such as: high blood pressure, metabolic disorders, infections, genetic defects
Help you with your diet, physical activities, and medications
Help you manage morning sickness and other common pregnancy complaints
Your obstetrician can also ensure procreation and observe your state of health during recovery.
Is there such a doctor for men?
Gynecologists and obstetricians deal with women's sexual and reproductive health care. The medical specialty, that deals with men's health, is andrology. Doctors who deal with men's sexual and reproductive health care are called andrologists or urologists.
What Pathologies affect the female reproductive system?
The genital system of the woman is composed of the vulva, vagina, uterus, fallopian tubes, and ovaries. It can be infected by several diseases such as:
Disorders of the menstrual cycle
There are several types of disorders of the menstrual cycle such as:
Amenorrhoea: It is the absence of periods (one or more missed menstrual cycles). If you are 15 years old and haven't had menstruation yet by age 15 you may also have amenorrhea.
Dysmenorrhea: It is the medical term for severe pain during menstruation or menstrual cramps.
Irregular periods: You have irregular periods if the gap between your menstrual cycles is not constant. The average time interval between periods is 28 days, although it can be a bit shorter or longer.
The causes of these disorders are numerous such as the tumor of the ovaries, the chronic genital infections.
Menopausal disorders
At menopause, the ovaries rest, and the production of hormones (estrogen and progesterone) decreases. This causes several disorders such as:
Hot flashes
Weight gain
Sleep disorders
Sexual dysfunction
Endometriosis disease
It is a chronic and inflammatory disease characterized by very severe menstrual pain. It also causes intense pain during sexual intercourse.
Pathologies of the vagina and vulva:
Pathologies of the vagina and vulva can include:
A malformation (glued lips, cloisonne vagina)
Infection
Trophic disorders
Tumours
Gynecology and childbirth in Istanbul hospital
The gynecologist in Istanbul Turkey is the medical specialist in a woman's genital system. It usually monitors the pregnancy status of a woman to achieve childbirth. In some cases, women may have difficulty with normal childbirth, which is why doctors choose a surgical method called cesarean section surgery.
Cesarean surgeries, or c-sections, are done by obstetricians in Istanbul Turkey. Although most women have recourse to midwives to deliver their babies. However, midwives of any licensing degree are not allowed to perform C-sections.
Indeed, only a gynecological clinic or hospital has adequate equipment and qualified personnel, is able to perform natural or surgical childbirth.
Find the best gynecologist & obstetrician: Istanbul, Turkey
Turquie Santé assists you to find the best gynecologist and obstetrician inIstanbul, Ankara, or Antalya. Our partner hospitals and clinics are equipped with the latest technologies and provide the best services at affordable prices.
You can make an appointment with your gynecologist, or simply ask for assistance from an online specialist.
Our professional platform also allows you to compare childbirth estimates, well studied and cheap, and schedule your surgery in advance.
Share this page