All about addiction treatment in Turkey
Do you feel that your addictive behavior is the source of the problems and failures in your life? You cannot stop using addictive substances or your destructive habits, and you no longer have control of the situation? You are well and truly caught in the trap of drug dependency.
Be reassured, you can get away with it. It's time to take back control of your life. If you or a loved one of yours is concerned, Turquie Santé will accompany you in your detoxification stay in Istanbul.
Any Question ?
Get in Touch.
We're Here to Help.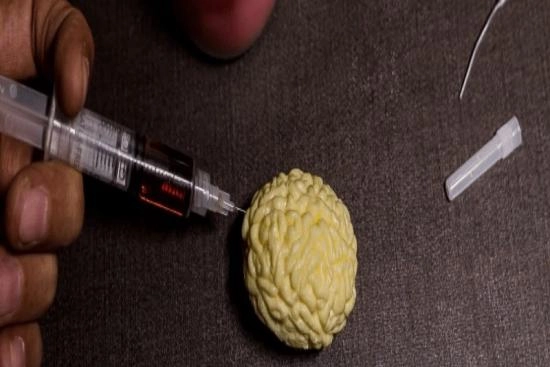 The accuracy of the content has been reviewed by our Medical Commission.
What is dependency?
Dependency is the physical or psychological need for certain addictive substances, such as:
Alcohol ;
Tobacco ;
Caffeine ;
Cocaine ;
Heroin ;
Cannabis.
It is characterized by excessive consumption of these, despite the knowledge of its harmful effects. We can also associate it with certain activities such as video games, shopping, sex, or even sport.
According to the WHO (World Health Organization),addictive behavior combines three elements:
The strong and repetitive urge to consume an addictive substance or to practice an activity ;

Tolerance to high doses ;

Showing symptoms of a withdrawal syndrome after depriving yourself of the substance or having stopped the activity.
The different types of addiction
There are several types of dependency among which we can mention:
Chemical type
Alcoholism ;
Heroin abuse;
Ecstasy addiction ;
Dependence on Cocaine ;
Behavioral type
Gambling addiction ;
Dependence on Sex ;
What are the causes of drug abuse?
There are many factors related to addiction, we can list them as follows:
Genetic factors: Some people are genetically more likely than others to become addicts. This is because of a defect involving the genes responsible for the genesis of dopamine receptors and other receptors ;
Social factors: The influence of surrounding people, the family, and the cultural environment and how it perceives the consumption of addictive substances. Some religions or sects see drug abuse as a sacred ritual ;
Psychic factors: Over 50% of drug addicts also have mental health problems, such as anguish, anxiety, or depression.
Other factors may also play a role in the development of addictive disorders among young people, including:
The presence of a drug addict mother or father ;
Financial problems and family troubles ;
Experiencing discrimination (racism, sexism, or homophobia) ;
Being a victim of violence (psychological, physical, or sexual).
What are the consequences of drug abuse?
Addictive substances have harmful effects on health. Its harms differ depending on the type of addictive substance consumed. For example, tobacco causes many cancers. As for Alcohol abuse, it kills brain cells, decreases visual acuity, and causes esophageal cancer. Alcoholism can also cause high blood pressure, diseases of the liver, pancreas, and stomach.
Users of opioids, cannabinoids, amphetamines, psychoactive substances as well as cocaine also suffer from several issues. This is because these drugs lead to sexual dysfunction, fertility difficulties, heart diseases, mental disorders, lung cancer, eye, and ear disorders and even diseases such as AIDS or hepatitis.
Psychotropic drugs can have devastating effects on health. These drugs can be fatal if an overdose occurs. Their consumers are predisposed to have high blood pressure, brain vascular strokes, heart attacks and may even border on suicide.
Fortunately, drug abuse is not an unresolved issue. Some people have regained control of their lives after receiving drug treatment in Istanbul.
What is detoxification?
Detox is a word that means "to rid the body of toxins". It is also a period during which a person abstains from any addictive substance.
During withdrawal, different strategies are used depending on the nature of the harmful substance that the patient abused of. For example, alcohol withdrawal can cause seizures with irreversible damage. So, depending on the withdrawal syndrome, antidepressants or other medications may be reduced depending on the intensity of the symptoms.
When drug addiction therapy is carried out professionally and skillfully, the only side effects the patient may experience are:
Sweating ;

Nausea ;

A split vision ;

Migraines ;

Insomnia.
A patient is not forced to suffer during his detox, it is supposed to allow him to get better, return to his normalcy and prepare for his therapy.
Drug addiction treatment in Turkey: reviews and success rates
At Turquie Santé, our counselors will help you select the best clinics for your detoxification stay. These clinics are equipped with medical types of equipment that meet international standards and are reinforced with a team of highly experienced doctors.
Thanks to their good success rate at all levels, our clinics and hospitals have obtained the American JCI certification.
A good detox and rehabilitation program should provide you the means to wean yourself completely and take back control of your life. Drug abuse and dependency treatment in rehabilitation institutions in Istanbul had proved its effectiveness.
Detoxification stay in a clinic in Turkey: comfort and privacy
You will be in the good hands of the best specialists in psychology and psychiatry if you choose to detox in Istanbul, Turkey. We are committed to guaranteeing you:
Medical secrecy
It is possible to submit your file request anonymously. Your anonymity will be kept even after the end of your treatment. We are committed to respecting the medical confidentiality of each patient.
The presence of a team of interpreters on site
You can communicate easily thanks to a team of interpreters trained in the psychotherapeutic field. This team will be responsible for making it easier for you to talk to your doctor and his and his healthcare team.
Autonomy and privacy
You will feel at home. Your privacy and dignity will be preserved. Your loved ones can reach you with a code, so you don't have to give out your name throughout your stay.
How can I help an addict?
Unfortunately, most drug addicts are blind to their struggle with drug and refuse the help we offer them. However, in order to help an addict, you must encourage him to quit drugs. Consider seeking help from a psychologist or psychiatrist-addictologist if necessary. If the person you want to help expresses the willingness to quit, but doesn't know where to start, you might be the person to save his life by recommending him to submit a free cost estimation request.
Free yourself from dependency and drug consumption at a hospital in Istanbul
Turkey is one of the favorite destinations for tourists, but it is also a country that is very reputed for its detox and rehabilitation centers.
Drug abuse is a global problem that mostly affects young people and requires detox and rehabilitation centers that fit international standards. This is the reason why rehabilitation centers for addicts in Istanbul use advanced methods. Their detox programs treat the root of the issue and guarantee a lasting result.
If you or a loved one of yours is trapped, don't delay. Take the first step, contact us for free quote of the best dependency treatment and rehabilitation centers in Istanbul.
Addiction treatment costs in Turkey
The price of a detoxification and rehabilitation stay in Turkey depends on the time that each patient requires in order to get rid of their dependency. Helping a patient break free from their dependency can take days, months, or years, but success can only be achieved through determination, support and hard work. The first step to recovery is to recognize your vulnerability and seek help. Take the initiative and request free cost estimation!
Share this page
Frequently asked questions
The duration depends on the type of addictive substance or the activity to which the patient is accustomed. The duration of alcohol withdrawal is not the same as that of cocaine withdrawal, for example. Another factor can influence the length of treatment for addiction and drug addiction in a hospital in Turkey and it is the physical and mental condition of the patient.
Yes ! Rest assured, respecting medical confidentiality is a patient's right and an obligation for healthcare professionals in Turkey.
It's simple ! All you need to do is to stay in touch with them using a pseudonym or code. Your personal information will be 100% protected.
There is not a fixed price for all patients. The cost will depend on your state of health, the duration of treatment and the care employed during your weaning stay in Turkey.