Before / After photo Introduction
Repairing earring holes is a plastic surgery that involves repairing a section of the ear that is pulled out or making the hole smaller.
What are the Indications of this Plastic Surgery?
This surgery is indicated in the case of a too long hole.
Who is doing this Intervention?
It is the dermatologist or plastic surgeon.
A medical consultation before the operation is mandatory. It is important to answer all the questions: some chronic diseases, taking certain drugs... and a blood test is necessary. Any drug used with blood coagulation should be stopped, of course, after special medical advice.
Our partner clinics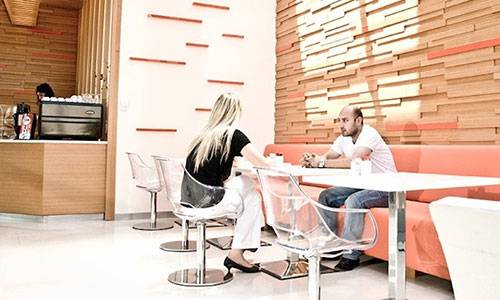 How is the Intervention Done?
The operation takes place in an operating theatre, a sterile environment, and under local anesthesia. The surgeon starts by performing an excision around the hole and then a Z-plasty with a generally resorbable thread.
Are there peroperative risks?
The risk of hemorrhagic is very rare.
What are the postoperative consequences?
The patient returns the same day, with a bandage that he/she can remove the next day and leave the threads in the ambient air.
The patient may have a bruise that reduces quickly.
It is obligatory to have a medical check one week later.
What are the postoperative risks?
The risks are rare but possible like any other surgery. These negative effects are:
The hemorrhagic risk, the risk of infection, the wound healing disorders, and the medical allergy.
Hygiene compliance before and after surgery is mandatory in order to avoid the risk of infection . Added to that, to prevent the risk of bleeding, it is necessary to respect the medical advice.
At what price?
Prices include the cost of the used products and the doctor's fees.
Last update : 23/11/2019