Infertility affects 8-12 % of couples of reproductive age worldwide, and it has become a frequent issue. Medication, intrauterine insemination, and in vitro fertilization are all options for treating infertility.
For the treatment of reproductive disability in Turkey, stem-cell therapy has given rise to new hope in recent years.
Any Question ?
Get in Touch.
We're Here to Help.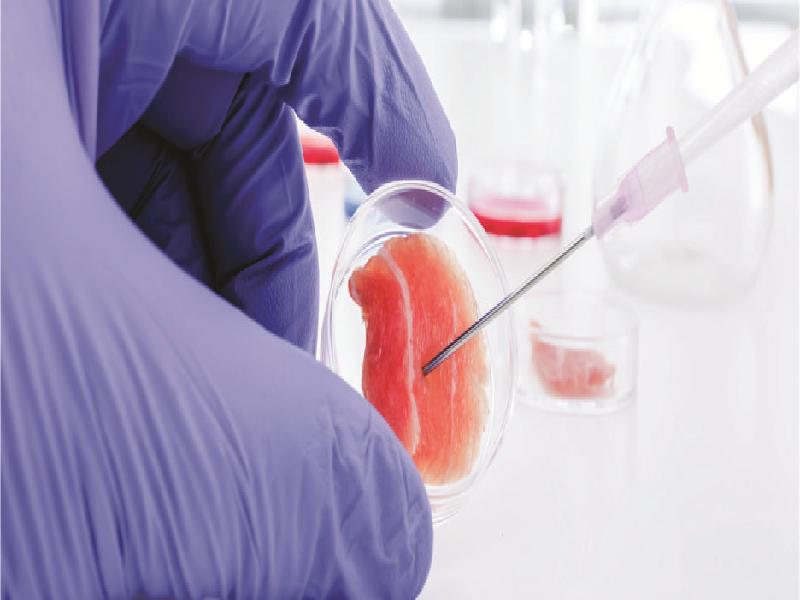 Who is this procedure for?
Patients whose thin endometrial lining actually caused their infertility problems
Those who have experienced many failures with the implantation of the endometrial mucosa
Intervention or treatment's duration
The accuracy of the content has been reviewed by our Medical Commission.
Female infertility treatment with stem cells
Stem cells are natural cures that help compensate for all of our body's tissues and organs, and rejuvenate and treat our entire body. Under the right circumstances, stem cells are self-renewing, self-replicating undifferentiated cells capable of creating specialized cells.
As a result, it can be used to treat female infertility.
The treatment's success rate is proportional to the patient's age, the duration of the illness, and the state of the patient. All endocrinological examinations and testing must be performed, since the disease may be caused by a problem with the endocrine system. The amount of cells to be delivered is calculated based on the patient's age and weight.
Treatment is carried out using stem cells produced from the patient's adipose tissue or fetal stem cells. The patient's treatment is determined by his or her medical condition. It can be done in three sessions, 45 days apart, or two days in a row.
An injection is made directly into the ovary region, while intravenous (via vascular access) delivery is undertaken.
The therapy procedure is adapted to the patient's specific needs, and each patient may receive a unique treatment plan.
Is stem cells therapy painful?
Treatment is painless. While intravenous (via vascular access) administration is performed on the patient, stem cells are extracted and an injection is given straight to the ovary region after appropriate reproduction.
Is stem cell treatment appropriate for all women?
It can be used on women of any age if they don't have a hormonal issue and/or if their treatment is over, and they aren't receiving any tumor killer or radiotherapy.
When should a couple who can not have children seek treatment?
If the female is under 35 years old and no condition could hinder pregnancy, evaluation and treatment should begin after one year; if there is a problem that could impact the pregnancy or the female is over 35 years old, examination and treatment should begin after six months.
Stem cell therapy results
Stem cell therapy promotes the resumption of menstruation and enables pregnancy to occur.
Three months following the injection, 20% of the women who had stem cell therapy were able to resume their menstrual cycle.
60% of infertile women with early idiopathic menopause resumed ovulation after stem cell therapy.
Tested results in 90% of infertile and early menopausal women showed an increase in AMH, better known as the fertility index, after one month of receiving the treatment.
It is worth noting that the quality and effectiveness of stem cell infertility treatment are closely related to the lifestyle and health status of the patient, as some factors are related to the quality of treatment, and the most prominent of them are:
Smoking
Obesity
Alcohol and narcotics
What are the expected results?
Low levels of follicle-stimulating hormone (FSH)
High levels of estradiol (E2)
Ovarian weight improvement
Restore ovarian function
Stimulation of follicle formation
Resumption of menstruation
Stable and safe results
Female fertility treatment in Istanbul, Turkey: cost & reviews
Turquie Santé will outline the several procedures that you must take to achieve the desired results at an affordable cost during your medical stay in Turkey's clinics and hospitals in Istanbul, Izmir, Antalya, and Ankara.
Foremost, our medical staff will provide you with adequate answers to your questions that are related to your treatment. Then, we will create a file containing the needed diagnosis and tests.
In addition, your medical assistant will contact you with a full quote. When you arrive in Istanbul, Turkey, one of our representatives will greet you to assist you with your administrative procedures and provide transportation to your accommodation.
Share this page
Frequently asked questions
Certain conditions require stem cell treatment to treat infertility, such as:
Premature ovarian insufficiency (POI)
Endometriosis
Fallopian tube lesions
Testicular dysfunction
Various methods are used to treat infertility using stem cells, including ovarian regeneration, germ cell production, sperm production, and gene therapy.
Before undergoing stem cell therapy, you should consult a healthcare professional to assess your medical conditions and discuss treatment options, taking into account your medical history.
If infertility cure with stem cell injections does not produce the expected results, healthcare professionals can consider other alternatives such as medically assisted reproduction (MAP) through in vitro fertilization (IVF) and intracytoplasmic sperm injection (ICSI).
The price of stem cell infertility treatment varies between 3,000 and 10,000 euros at our facilities in Turkey.