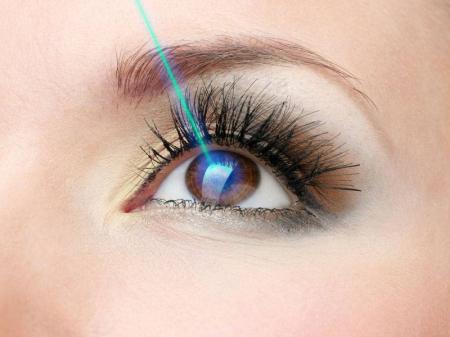 What is Lasik eye surgery ?
The Laser assisted in situ keratomileusis or LASIK is the most frequently carried out laser eye surgery that is employed to cure eye problems such as Hyperopia, shortsightedness, and astigmatism. The LASIK procedure reshapes the cornea to allow light entering the eye to be properly focused on the retina for clear vision.
LASIK eye surgery is essentially painless and takes only about 15 minutes for both eyes. Neither glasses nor contact lenses can improve your vision after the intervention.
The results start directly after the procedure and the vision generally continues to improve and stabilize for a few days.
If you are not a good candidate for LASIK, a number of other vision correction surgeries are available, such as PRK-LASEK eye surgery. Schedule an examination with an ophthalmologist to determine which eye correction surgery is right for you.
How is this Eye surgery performed in Turkey and Istanbul?
First of all, your LASIK surgeon will build a superficial and a thin layer in your cornea using a tiny surgical instrument called a microkeratome or a femtosecond laser. After that, the surgeon folds the articulated layer to access the underlying cornea (called the stroma) and removes some corneal tissue through an excimer laser.
Excimer lasers create a cold ultraviolet light beam to remove very small amounts of tissue from the cornea to remodel it so that light entering the eye focuses more precisely on the retina for a better vision.
For short-sighted people, the objective is to flatten the cornea but in hyperopia a stiffer cornea is desired. Excimer lasers can also correct astigmatism by smoothing an irregular cornea to give it a more normal shape.
After remodelling the cornea through laser ablation, the thin layer is then replaced in order to cover the area where the corneal tissue has been removed. The layer closes the underlying cornea during the healing period following the surgery.
LASIK eye surgery requires only topical anesthetic drops, and no bandages or stitches are required.
What are the Drawbacks of this intervention?
Post-surgical complications are uncommon.
The following can be observed:
Dry eyes: Smokers and those over 40 years old are at risk.
Blurred vision: it is temporary and can be treated by instillation of artificial tears.
Corneal ectasia is the most serious complication.
The risk of infection is very rare.
What is the cost of Lasik Eye Surgery in Turkey and Istanbul?
The costs differ depending on the team and the clinical and preclinical examinations that are executed before and after the surgery. We assure you that Turquie santé negotiates for you the best conditions as well as the best prices for your medical intervention in Istanbul, Antalya, Ankara, Turkey, or Izmir.
Last update : 01/04/2020