Computer development and the emergence of new technologies have led to a revolution in the various fields, including the medical field. It is thanks to this progress that we can easily visualize the anatomy, the physiology, and the metabolism of the human body.
Diagnostic imaging, also known as medical imaging, is the set of tests performed by the health professional to explore the inside of the body as well as the discovery of several diseases and cancers.
The accuracy of the content has been reviewed by our Medical Commission.
Gallery (1)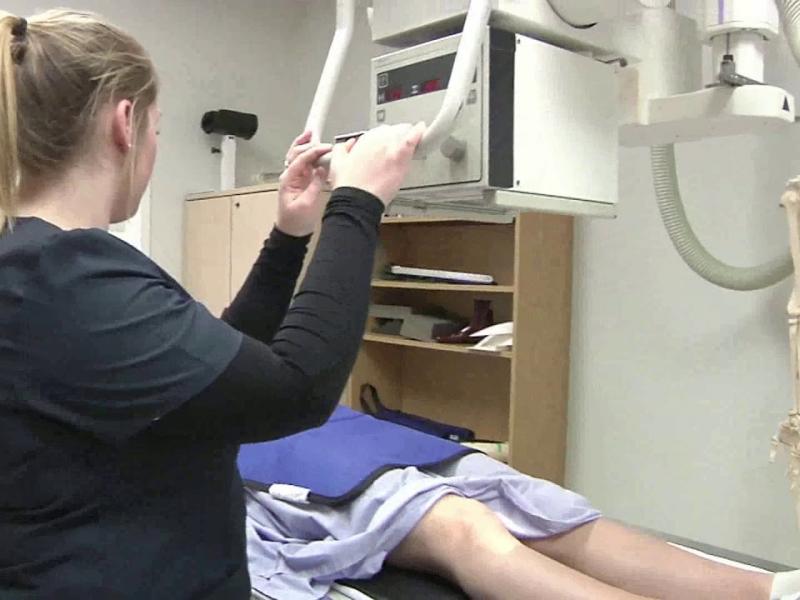 How it works ?
What are diagnostic imaging techniques ?
There are several medical imaging techniques that are available to physicians:
• Radiography: thanks to the X-ray machine (which transfers a certain number of electrons to reach different parts of the body), we can detect the existence of fractures in the bones, bone fissures, displacements ... also some heart problems and lungs can be detected by X-ray. It is an easy and inexpensive technique, but it is not recommended in case of pregnancy.
• The scanner is a more developed technique, but also more complicated than radiology. In fact, the scanner is a machine with a ring that gives very accurate results. Thus, through the scanner, we can identify internal lesions to track or detect the presence or absence of cancer. It is a fast and very precise technique, but there are several structures that it does not allow to see them.
• Ultrasound: it is the famous machine used in case of pregnancy to know the sex of the baby for example as well as its development, or also by the sportsmen (examination of muscles, tendons and ligaments). This is the cheapest technique and does not require the injection of a contrast medium.
• MRI: Magnetic Resonance Imaging, a simple and painless medical technique that provides two- or three-dimensional images of the inside of the human body. In fact, there are two types of MRI that are: anatomical MRI (allowing a detailed and deep study of soft tissues) and functional MRI (to detect diseases of the brain or the central nervous system such as Alzheimer's or multiple sclerosis).
Medical imaging in Turkey
In order to identify and understand the source of a pain in your body, it is usually essential to perform radios, scan or sometimes even an MRI. To have a good quality of image and a qualified precision, it is necessary to pass by health professionals who are well known and experimented.
In this context, we recommend that you carry out your diagnosis in Turkey. The goal of diagnostic imaging in Turkey, is not only the location of diseases or monitoring their developments, but also, find the necessary treatments.
Turquie Santé intervenes as an intermediary allowing you to facilitate the contact between the patient and the most famous doctors of Istanbul, Antalya and Izmir, you can thus request several quotes for your treatment. In general we negotiate for you the best rates, not expensive. Then you can choose the date of your medical consultation through our platform