Hand, shoulder and elbow surgery are the most common in trauma and orthopedics in Istanbul. It also includes foot and ankle surgery, surgical repair of a joint or joint replacement, spine, pediatric surgery, and musculoskeletal system oncology. On the other hand, the surgical medicine of sport is classified in subspecialty of the orthopedic surgery.
The sprain remains a common trauma associated with orthopedic surgery. It occurs as a result of pressure from a muscle that leads to the tearing of muscle fibers. A sprain is an injury that affects a joint due to a ligament under pressure.
And Among so many other traumas are also any problem on the spinal cord, wound or abrasion of the skin, a bone fracture, a head injury. According to the symptoms you may experience, your orthopedic doctor in Turkey will help you understand what kind of surgery you need.
Any Question ?
Get in Touch.
We're Here to Help.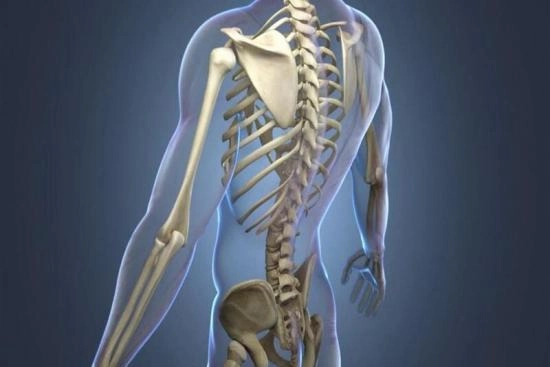 The accuracy of the content has been reviewed by our Medical Commission.
Orthopedic Surgery Cost in Turkey: Find the Best Surgeon
Many orthopedic surgical procedures and therapies such as chiropractic tratment can be performed by the best surgeon in our partner clinics and hospitals in Turkey. Some are becoming minimally invasive lately, thanks to the technological advances. These surgical procedures may involve different areas of the body.
Among the different body parts that may need a surgical intervention, there is the tennis elbow. This latter, triggers when the outer part of the elbow becomes painful and sensitive. The runner's knee is a fairly used expression for a wound under the patella that becomes inflamed. The cartilage softens and deteriorates due to overwork.
These specific areas are not exclusively related to orthopedic surgery. Some plastic surgeons are thus able to perform hand surgery, for example. Also, spinal surgery can be performed by many neurosurgeons.
The most common surgical procedure in this field of medicine is the surgery of knee implants.
Types of surgeries in the best orthopedic hospital in Turkey
The most common surgical procedures in the best orthopedic hospital in Turkey are :
Knee Replacement
The knee is one of the most exploited joints in the human body. That means it is often over-used, and this may lead to irreversible damages. Knee replacement can be total or partial, and it consists in replacing of the knee joint with an artificial component unlike arthroscopic surgery which preserves the natural knee joint.
Hip Replacement
Like the knee, the cartilage in the hip may get damaged over time, especially after a trauma.
In many cases, the hip joint is fully replaced. However, there is another surgical procedure named Birmingham Hip Resurfacing that consists in replacing the hip joint partially.
Shoulder Replacement
Another famous joint replacement surgery is the one performed on the shoulder. Like the knee or the hip, the shoulder may get damaged due to trauma or a continual stress.
Joint Fusion
Patients who suffer from arthritis may need to undergo a joint fusion surgical procedure. During this procedure, cartilage is extracted from an undamaged area of the body and transplanted into a part that has a damaged cartilaginous tissue.
Once the grafting is done, the osseous tissue on either side are fused together to help strengthen the joint. This surgical intervention can be performed on the foot, ankle joint, vertebral column, or fingers.
Knee replacement implant by the Best Orthopedic Doctor in Turkey
You may need a knee replacement implant if you have:
Severe knee pain that paralyses you;
Moderate or intense knee pain while resting;
Long-term knee inflammation and lumping that doesn't fade with medications.
During knee replacement surgery in the best medical facility in Turkey, an orthopaedic surgeon will recover your diseased knee cartilage with an artificial joint (an implant).
Knee Replacement Implant without Orthopaedic Surgery
Articulation genus therapy with stem cells is a non-surgical type of knee replacement procedure. It is through a technique known as autologous transplantation. This means that the embryonic stem cells are obtained from the patient's bone marrow (the soft tissue inside his bones) or adipose tissue.
Then, it is processed and immediately injected into the damaged knee.
The Best Surgeon in Trauma & Orthopaedics in Istanbul: Cost
Turkey is the best medical tourism destination. Our clinics, which are JCI accredited and specialized in different branches of medicine, welcome local and international patients. These patients come from all over the world for the quality of the medical services such as diagnosis and treatment.
In recent times the demand for orthopedic interventions has exploded for example American patients. In 2002, they represented 18% of all procedures, whereas in 2012 this figure was 37%. Interventions such as hip replacement, fracture treatment or hip dislocation, knee replacement surgery, laminectomy, vertebral fusion accounted for 19% of operating room interventions in 2012.
Turquie Santé is able to help you find care in Turkey of equal quality to those received in Europe at a more affordable cost. Ask for a quote for a hospital of your choice (university hospital, international hospital, private hospitals) and receive our best prices and make an appointment for your medical care.
Share this page