Pregnancy can be achieved through this medical technique in a number of clinics and hospitals in Turkey, Istanbul, Ankara, Antalya, and Izmir.
We can consider egg preservation or oocyte cryopreservation as a medical procedure that has solely performed in a limited number of countries such as Turkey. The best doctors who have an extensive experience have achieved the highest success rates that reach 95%.
It is important to highlight that this medical procedure is only dedicated to women who are 35 years old.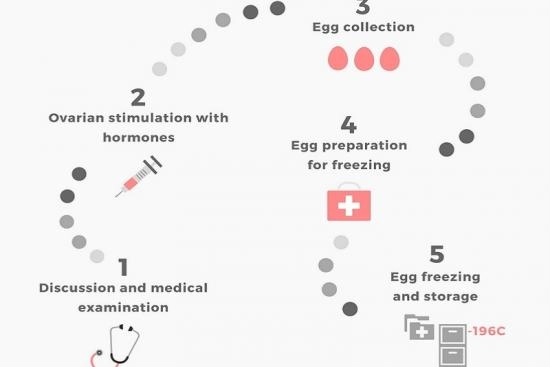 Who is this procedure for?
Women wishing to delay motherhood
Female patients who have had an operation or treatments (such as cancer) that may affect their reproductive capacity
Women who do not want to cryopreserve embryos
Side effects
Risk of freezing failure
Overstimulation of the ovaries
Bleeding
Nausea / Vomiting
Intervention or treatment's duration
Oocyte stimulation lasts 1 to 2 weeks
Oocyte extraction takes around 15 to 30 minutes
Recovery time
Back to normal routine immediately after egg extraction and later after implantation