What is egg freezing in Turkey and Istanbul?
Pregnancy can be achieved through this medical technique in a number of clinics and hospitals in Turkey, Istanbul, Ankara, Antalya, and Izmir.
We can consider egg freezing or oocyte cryopreservation as a medical procedure that has solely performed in a limited number of countries such as Turkey. The best doctors who have an extensive experience have achieved the highest success rates that reach 95%.
It is important to highlight that this medical procedure is not only dedicated to women who are 35 years old because younger women can opt to freeze their oocytes.
The accuracy of the content has been reviewed by our Medical Commission.
Who is this procedure for?
Women wishing to delay motherhood
Women who have had an operation or treatments (such as cancer) that may affect their reproductive capacity
Women who do not want to cryopreserve embryos
Side effects
Risk of freezing failure
Overstimulation of the ovaries
Bleeding
Nausea / Vomiting
Intervention or treatment's duration
Oocyte stimulation lasts 1 to 2 weeks
Oocyte extraction takes around 15 to 30 minutes
Recovery time
Back to normal routine immediately after egg extraction and later after implantation
How it works ?
What are the reasons behind using this technique?
The preservation of fertility can be accomplished through performing this method that consists in immersing the oocytes directly in liquid nitrogen.
Since the ovarian reserve declines when women become older, Turquie santé advises them to perform this technique before 35 years old.
What are the three steps that should be done?
Firstly, the patient's health, the complications that are associated with this intervention, and chances of success will be assessed during the first appointment with your gynecologist.
Multiple tests such as gynecological and blood tests are essential in order to examine if the oocyte cryopreservation can be done.
Secondly, during the second day of menstruation, our doctors will give you some injections for 15 days in order to start ovarian stimulation that aims at increasing the production and maturation of oocytes.
After performing an ultrasound, your doctor will use a general anesthesia in order to collect a number of oocytes that will be frozen and stored.
How long can eggs be frozen?
We would like to inform you that freezing eggs does not contribute to their change because they remain the same, so there is no specific time.
Who are the candidates of this intervention in Turkey and Istanbul?
There are three conditions that require oocyte cryopreservation:
It is permitted to have egg freezing in case you are going to have in vitro fertilization. If some treatments such as chemotherapy can lead to infertility, you can freeze your oocytes.
In case you do not have any disease, you will be able to donate your oocyte when your age is younger than 40 years old.
What are the benefits of Oocyte Preservation?
Keeping the oocytes as long as the patient wishes is the first advantage of this technique. Added to that, the success rate of oocyte cryopreservation is like that of fresh eggs.
You should know that you can get 20 to 25 eggs following a hormonal stimulation if you are 30 years old or less. The number of oocytes will decrease if you are 40 years old or more.
How much does Oocyte preservation cost in Turkey and Istanbul?
The cheapest prices of egg freezing will be delivered by Turquie santé that possesses many clinics and hospitals in Izmir, Ankara, Antalya, Turkey, and Istanbul.
The price that exists on the website can be modified by your gynecologists during the first consultation based on your specific needs and the number of tests and techniques required. It is crucial to inform you that you can request an appointment that is free of charge at any of our clinics or hospitals with any of our doctors.
A patient care staff who speaks French, English, and Arabic will assist you throughout your medical stay in Turkey, Istanbul, Ankara, Izmir, and Antalya.
Can any Repercussions result from this intervention?
We did not record any side effects of the patients who underwent egg freezing with Turquie santé, because our doctors are keen to provide the best services even after the completion of the intervention in order to meet the requirements of any patient from any country.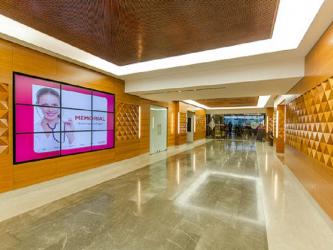 Grand Hospital founded in 1999
200 Beds
53,000 square meters
Certifications: Warranty certificate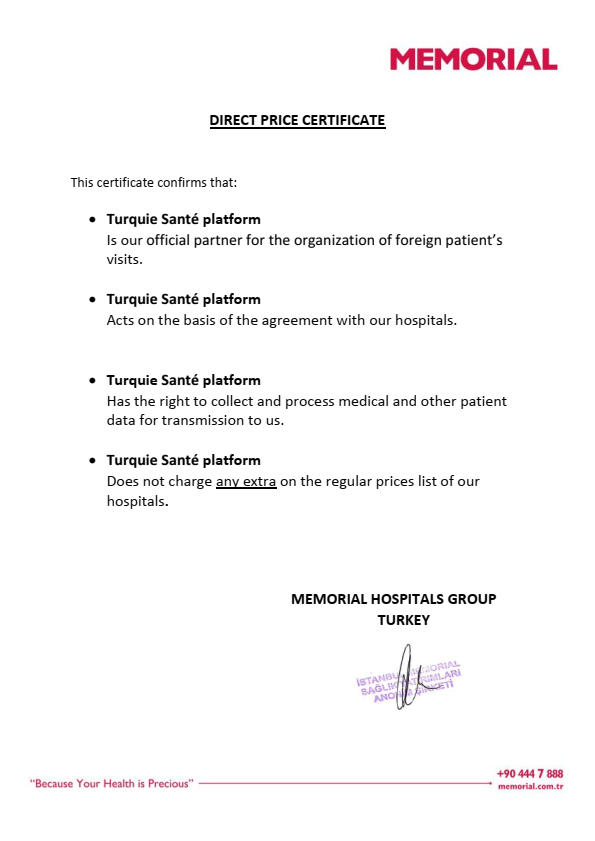 Dounia M.
04 December 2018
Just got a medical advice and am going back for the surgery.
حصلت على استشارة طبية فقط ، وسأعود لإجراء عملية جراحية.
Auto-translated
Show original
Translate

naima O.
23 November 2018
satisfied.
satisfaite.
Auto-translated
Show original
Translate

Tayssir Elias El H.
09 November 2018
Good doctors, but the problem is that to this day I have not yet received my son's report in English, while Nabila from Turkey Santé who is really very helpful has relaunched them several times
Bons médecins, mais le problème c'est que à ce jour je n'ai pas encore reçu le rapport de mon fils en anglais, alors que Nabila de Turquie Santé qui est vraiment très serviable les a relancé à plusieurs reprises
Auto-translated
Show original
Translate
Previous
Next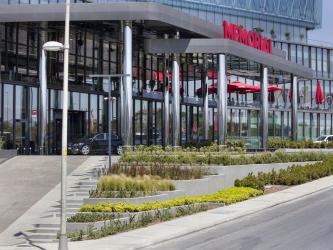 Ultra Modern New Hospital
Multispecialized hospital
VIP class
Certifications: Warranty certificate

BENGOUFFA C.
05 November 2019
Excellent listening quality and competence of doctors. Our guide was impeccable. I just regret three points: * The transfer to the hospital was chaotic. The driver arrived half an hour early and left ...
Qualité d'écoute et compétence des médecins, excellentes. Notre accompagnatrice a été impeccable. Je déplore juste trois points : * Le transfert vers l'hôpital a été chaotique. Le chauffeur est arrivé avec une demi heure d'avance et est reparti pour une raison inconnue le temps de descendre des chambres. Après échanges avec les services de Turquie Santé, le chauffeur est enfin revenu. A noter que le chauffeur ne parlait que le turque. Donc impossible de communiquer avec lui. Nous sommes arrivés avec plus d'une demie-heure de retard que j'ai signalée à Turquie Santé, qui m'a certifié que tout serait réorganisé. * Arrivée au Mémorial, aucune personne pour nous orienter. La personne à l'accueil ne parle que turque. On a fini par trouver le service et s'enregistrer. Après 45' d'attente
Read more
See less
Auto-translated
Show original
Translate

Assameur A.
20 September 2019
Wonderful in all respects, especially the doctors and collectors Ahmed and Farah, but the prices you have are very high
رائع من كل النواحي خاصة الأطباء والمتجمين أحمد وفرح لكن الأسعار عندكم مرتفعة جدا
Auto-translated
Show original
Translate

Mashallah, an excellent doctor
ماشالله، طبيب ممتاز
Auto-translated
Show original
Translate
Previous
Next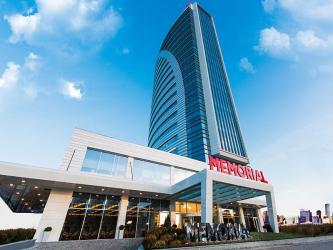 Member of the American Hospital Association (AHA)
Capacity of 230 beds
The best hospital in Ankara
Certifications: Warranty certificate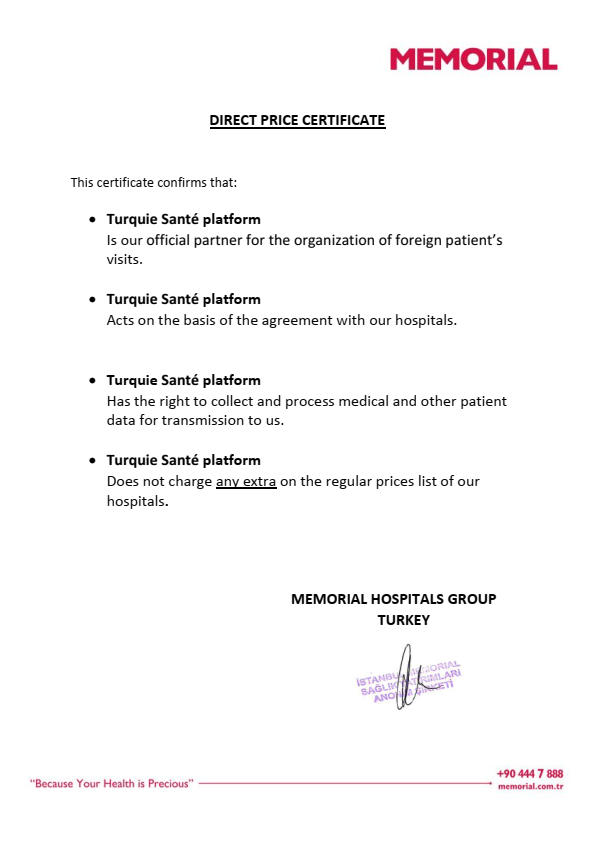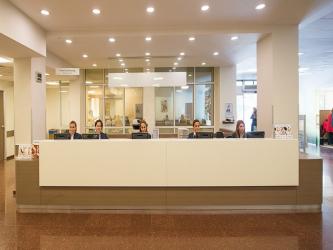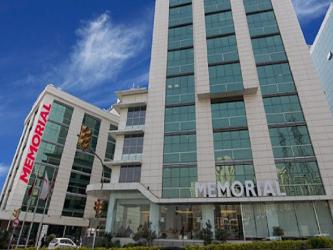 Multi-specialty hospital with 143 beds
Appreciated and recognized medical personnel
Founded in 2008
Certifications: Warranty certificate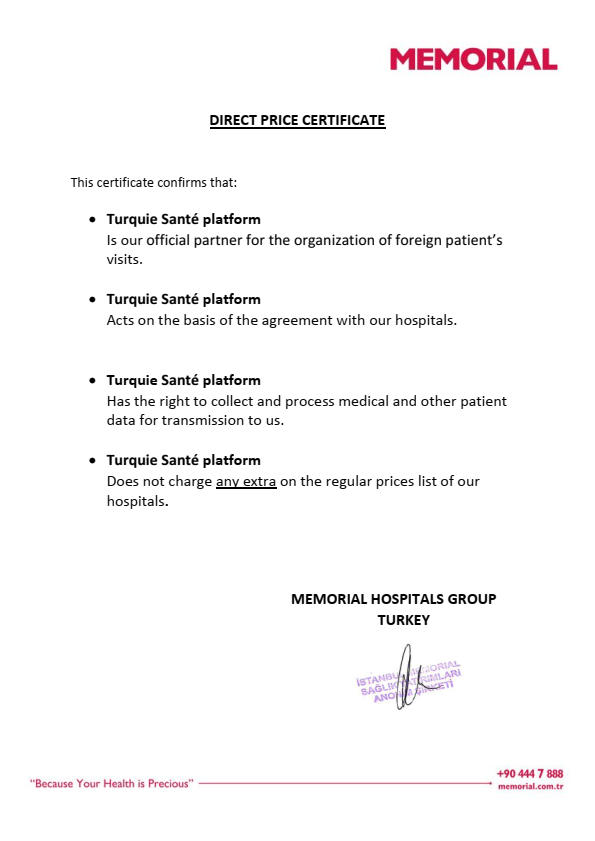 No clinic matches your search ..
...