The eye is a very sensitive organ, that's why it can be easily infected by several anomalies. The medico-surgical discipline that deals with eye health and vision care are called "Ophthalmology". Modern ophthalmic techniques help to restore optimal visual health and sight to many blind people.
One of the most advanced techniques of vision correction is laser eye surgery.
The person who practices this profession is called an "ophthalmologist", often helped by optometrists (doctor of optometry). In ophthalmology, Turkey is the best destination vision care. It is mainly due to its JCI accredited ophthalmology clinic and hospitals and top ophthalmologists and eye surgeons.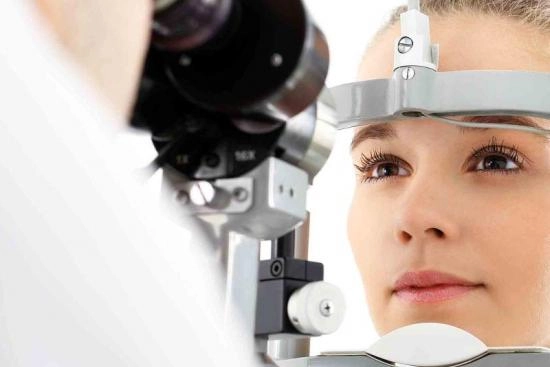 The accuracy of the content has been reviewed by our Medical Commission.
Ophthalmology: Best eye hospital in Turkey
If you need Eye Surgery, Istanbul is the best destination for treating diseases that affect the eye. We are partners with the best eye specialists in the best hospital in Turkey. Thus, the consultation of an ophthalmologist is mandatory for children and adults in case of vision loss.
You may also need to consult an ophthalmologist if you experience a remarkable change in the visual field, such as:
Shadows;
Veiled vision;
Black spots.
Also, change in eyesight and physical changes in the eye may be symptoms of an illness, such as:
Pain;
Redness;
Eyes turning to the left or right.
Eye Surgery in Istanbul for Vision Correction: affordable Cost
In fact, ophthalmology helps us treat many eye diseases, such as:
Cataract
Cataract is a condition that occurs when the crystalline lens, a tinny transparent disc inside the eye, becomes opaque. Over time this opacity gradually becomes bigger causing blurred, cloudy vision and, sooner or later, blindness. When we're young, our crystalline lenses are normally like clear glass, allowing the light to pass through them.
The surgical procedure of replacement of the opaque crystalline lens (cataract surgery) is the most common eye surgery in the ophthalmic field.
Ocular Albinism
Albinism is an inherited disease characterized by a lack of production of melanin. Affected individuals have white, pale skin and red eyes. The red eyes are mainly due to the lack of pigmentation in the iris, the colored part of the eye.
Ocular albinism is known for a very low visual acuity and problems with vision combination from both eyes. Although the vision impairment cannot be reversed, it does not get worse over time.
Other eye defects related to this condition include speedy, involuntary eye motions; and strabismus (cross-eyed); and hypersensitivity to light. Many affected people also have abnormalities in the optic nerves.
Glaucoma
Glaucoma is a very serious disease that is characterized by abnormally high pressure in the eye. This may cause a significant decrease in the visual field. It is a group of eye conditions that damage the optic nerve.
Because blindness due to glaucoma cannot be reversed, it's crucial to have regular ophthalmologic checkups. This has to include measuring your eye pressure. This way, so a diagnosis can be made in its early phases and treated suitably. If this eye disease is diagnosed early, vision loss can be prevented or slowed.
Strabismus
Strabismus affects about 4% of the population and is characterized by poor eye alignment. It can be caused by abnormalities in the eye muscles or the nerves responsible for visual transmission. However, the area in the brain that controls eye movements may be the main cause of it.
It can also occur as a result to other general health conditions or eye traumas.
Keratoconus
It is a little known degenerative anomaly of the eye characterized by deformation of the cornea.
Keratoconus does not lead to complete blindness. However, without the necessary eye treatment, it can lead to a significant vision loss. With the recent treatments available lately, most patients with keratoconus are able to live normally.
Retinoblastoma
This is the most common type of cancer tumor in children (usually occurs before the age of 5). Retinoblastoma is an eye cancer that occurs in the retinal tissue. It most frequently occur in young patients (children),and can rarely be seen in adults.
Several other diseases to mention such as AMD and achromatopsia are treated effectively with our specialists in ophthalmology in Turkey. Some diseases may present ophthalmic emergencies and will need to be treated quickly. For this, we guarantee a quick response to all your requests for ophthalmic consultations.
Eye Surgery in Istanbul: protect your vision at the best cost
To remedy these problems, The best eye specialists partner with Turquie Santé recommend protecting our eyes by:
Using sunglasses to protect the eyes against Ultra Violet rays;
Regular checkups by an ophthalmologist (eye doctor);
Avoiding work with the screen at a very short distance. The distance between the eye and the screen must be between 50 and 80 centimeters.
Contact us to get a free customized quote and the cost of your ophthalmologic procedure and eye surgery in Istanbul, Turkey.
Consult an Ophthalmologist in Turkey & Istanbul
These last years, Turkey became one of the best destinations for medical tourism. Our world-class clinics, private hospital and medical center welcome local and international patients. They choose treatment in Turkey due to the high quality of care.
Turquie Santé allows you to contact ophthalmic doctors in the best eye hospital in Turkey that offer the best medical services with international standards. You can send your application to several hospitals at once. You then get several quotes, at a reasonable price, depending on your state of health.
Share this page