Before / After photo Blepharoplasty: cosmetic surgery of the eyelids
With time passing, the skin loses its tone and shine, the appearance of bags under the eyes and wrinkles, ... give the eyes a tired appearance. These factors result from drooping upper eyelids and collapsed lower eyelids. In most cases, anti-aging creams and facial exercises are not enough to rejuvenate the skin and give a younger look, in these cases the unilateral blepharoplasty is the best solution.
Notion of unilateral blepharoplasty:
Blepharoplasty or eyelid lift is an aesthetic eyelid surgery for men and women who have passed, generally, quarantines (appearance of the first signs of skin aging and wrinkles). This procedure can be performed at the upper or lower eyelid level and bags under the eyes. It aims to correct drooping eyelids, wrinkle scrub as well as remove dark circles under the eyes.
Blepharoplasty does not modify gaze expression and may be associated with other types of cosmetic surgery such as:
frontal lifting: it corrects the signs of time at the forehead and the middle zone between the eyebrows.
the lipostructure: allows to take a well-defined quantity of fat to reinject it into the rings of the same patient.
the creation of a palpebral groove: eyelid surgery for people of Asian origin who are genetically different from other people.
Blepharoplasty: side effects
The side effects of blepharoplasty can be:
during the first 24 hours, some pain may be felt.
swelling, bruising and tearing, the duration of which differs from one person to another, but usually does not exceed 7 days after the operation and can be hidden by an anti-inflammatory agent. ring.
The person operated can suffer visual disturbances the first days, but they disappear quickly by the use of drops of saline.
Our partner clinics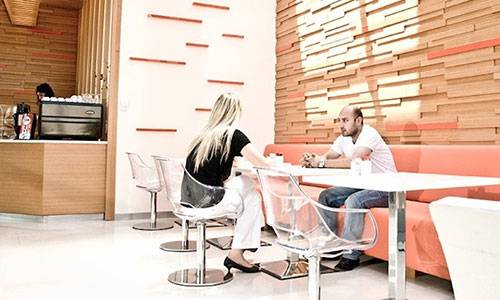 Last update : 16/10/2019