Neurology: Find the best Clinic & Doctor in Turkey
Neurosurgery is mainly performed in the brain.
It is known that this field of medicine also deals with a range of peripheral nervous system disease (neurological problems). Neurology is also involved in the treatment of cerebrovascular system irrigating the brain and spinal cord. Adding to that, most patients have recourse to neurological surgeries to treat the diseases of the spinal cord.
Before any surgical intervention, the in-depth radiography or a lumbar puncture is primordial. It must be carried out by a neuroradiologist in imaging of the brain. This allows the surgeons to define extremely precise actions to realize to cure these diseases of the nervous system.
Neurological procedures are very complex. The doctor who practices this profession is called neurologist or brain doctor. The surgeon who carries out a neurological surgery is called neurosurgeon or brain surgeon.
Any Question ?
Get in Touch.
We're Here to Help.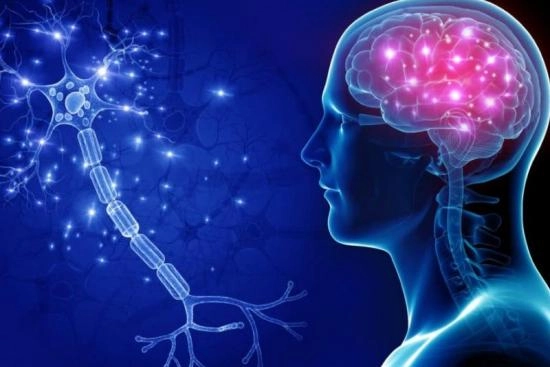 The accuracy of the content has been reviewed by our Medical Commission.
What are the diseases that can be treated with Neurosurgery?
The most common diseases treated by neurology include vertebral or lumbar stenosis. Other nerve diseases can also be included such as:
Herniated discs;
Tumours of the spine;
Brain tumours or other parts of the nervous system.
Recently in Turkey, neurosurgeons use minimally invasive techniques using small incisions rather than making a large dent. This has the great advantage of significantly reducing the recovery time needed for the patient to heal.
This ultra modern technique requires the use of high-tech hardware. It consists in inserting a miniature camera through a small incision in addition to inserting surgical instruments.
Neurology: the most common Neurosurgical Procedures
Neurosurgery or neurological surgery is a medical field that deals with various conditions related to the nervous system including:
The brain;
Spinal cord;
Peripheral nerves and central nervous system etc.
These neurosurgeries are performed by well-trained and experimented neurosurgeons.
There are many surgical and non-surgical options performed by neurosurgeons and neurologists (doctors in neurology). These procedures vary based on the nature of the disorder, disease or type of injury. Current invasive and noninvasive surgical interventions have made brain surgeries less complicated to perform than before.
Here are the most common neurosurgical procedures:
Spinal Surgery (laminectomy)
Spinal surgery or laminectomy is the most common neurosurgical procedure. This intervention aims to treat spinal stenosis (compression) or pressure on the low back nerves. This condition causes unbearable low back pain to the patient, and sometimes it leads to total dysfunction.
Laminectomy involves small incisions that allows the neurosurgeon to remove a small portion of the lamina or vertebral bone.
Trigeminal Neuralgia Surgery
Surgical procedure that deals with trigeminal neuralgia (facial neuralgia) include Microvascular decompression. It consists in displacing the veins that are pressing the trigeminal root to relieve the stress on the nerve.
Sometimes the main cause of facial neuralgia is the presence of a brain tumour near the trigeminal nerve. In this case, the neurosurgeon has to perform a meningioma surgery.
Meningioma Surgery
Meningioma is a brain cancer that can be removed through a surgical procedure called craniotomy.
This extremely invasive operation consists in incising the scalp and removing a fragment of the skull's bone. The brain surgeon can then reach and withdraw the tumour, or a part of it (partial craniotomy). The partial craniotomy is employed only if there is a risk of severe damage to the brain.
In this case, the brain surgery is completed with other therapies that aims to treat brain cancer.
Other diseases can also be treated such as multiple sclerosis and epilepsy.
Is there a risk for my neurosurgical operation in Turkey ?
If you had a brain surgery to treat epilepsy, you generally should notice meliorations in your convulsions after surgery. Some patients become seizure-free, while others experience less convulsions than before the surgery. Some patients rarely notice no change in their seizures frequency.
If you had a neurosurgery to remove a tumour, you may still need other cares, such as radiotherapy or chemotherapy. This aims to destroy the remaining cancer cells.
The potential risks
Some risks of neurosurgery include:
Alteration in your vision;
Impermanent convulsions;
Temporary speech or learning disorder;
Temporary memory impairment,
Impermanent lack of coordination and balance ability;
Weakened muscular tissue.
With Turquie Santé, you are guaranteed to be referred only to qualified and accredited partner clinics with experienced doctors. Getting cheaper prices does not mean sacrificing quality.
Neurosurgery Cost with the best Neurological Clinic & Doctor
Brain surgery offers vary greatly depending on the patient's case and even according to the cities. This task will be easier for you, thanks to our comparison catalogue of hospitals and clinics in Istanbul, Izmir or Ankara. For example, herniated disc surgery in Antalya costs about €1,800, while in France or Spain it is not less than €4,500. With these savings made why not have a holiday before or after your treatments to discover the magic of Istanbul.
Our mission is to make comparison of the best clinic and doctor easy. Most of our partners use only the latest technology and the most advanced techniques available in the world.
Share this page
Verified reviews of our patients for Neurology
Mosbah F.
25 October 2023
everything went very well, excellent service thank you very much
tout s'est très bien passé , excellent service merci beaucoup
Auto-translated
Show original
Translate
Dear patient,

We are delighted to hear that your experience at our hospital was very good and that you received excellent service. Your comfort and satisfaction are our priorities, and we are happy to know that we were able to meet your expectations.

Sincerely,

Elhachemi belahouel .
14 November 2022
Thanks to the whole team. Good organisation. Good luck for the future.
Merci à toute l'équipe. Bonne organisation. Bon courage pour la suite.
Auto-translated
Show original
Translate
Bestaoui M.
05 February 2022
I am happy with my stay at this hospital, at first I was hesitant, but Nacim organized everything well for me and I recommend him, my condition has improved significantly, I will be back in April for a check-up.
je suis content de mon séjour à cet hôpital, au début j'était hésitant, mais Nacim m'as bien tout organisé et je le recommande, mon état s'est nettement amélioré, je reviendrai en Avril pour un contrôle.
Auto-translated
Show original
Translate
Glad to hear that :)