A hysterectomy is a common surgical procedure that removes the uterus. Although it may seem daunting, this procedure offers many benefits and can significantly improve the quality of life for women with certain medical conditions.
Any Question ?
Get in Touch.
We're Here to Help.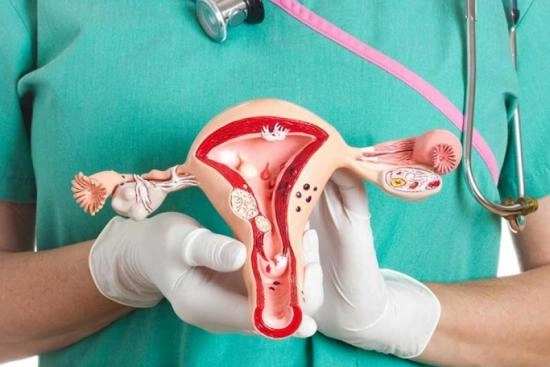 Who is this procedure for?
Women with uterine fibroids
Women with endometriosis, uterine cancer or adenomyosis
Side effects
Pain
Fatigue
Hormonal changes
Urinary changes
Alternative treatments
Endometrial removal
Hormonal therapy
Embolization of uterine fibroids
Intervention or treatment's duration
The accuracy of the content has been reviewed by our Medical Commission.
What is a hysterectomy?
Removing the uterus can be a viable option for a fulfilling life. Hysterectomy is a surgical procedure that removes the uterus and sometimes other internal genitalia, such as the fallopian tubes or ovaries. This option can be a definitive solution when other treatments have failed to relieve symptoms or when the medical condition poses a health risk.
Types of uterine removal performed at our clinics in Turkey
Various types of hysterectomies differ depending on the areas removed from the uterus. It is important to note that each of these procedures' costs in Turkey are very competitive with other countries such as France, the United Kingdom, and the United States.
Subtotal Hysterectomy
When the cervix is left in place, the hysterectomy is classified as subtotal.
Total hysterectomy
This involves removing the entire uterine body (uterine ablation),including the cervix, while keeping the ovaries. This operation is performed to eliminate any possibility of pregnancy. However, the hormonal functioning of the ovaries will not be altered thanks to their presence.
Total removal with salpingo-oophorectomy
Also called hysterectomy with bilateral adnexectomy, this ablation consists of removing the uterine cavity, the fallopian tubes, and the ovaries. As a result, the cycle of hormones such as progesterone and estrogen will be suppressed. Furthermore, surgical menopause will be induced following salpingo-oophorectomy.
Radical ablation
Also known as "colpohysterectomy", this procedure is designed to treat highly invasive cancers. It includes the removal of the pelvic lymph nodes afterward. To limit any risk of the cancer cells spreading, the upper 1/3 of the vagina, the fallopian tubes, and the ovaries are also removed.
Procedure in Istanbul
Hysterectomy can be performed through several techniques. Although, the decision is based on the condition to be treated and the patient's medical history.
Uterine ablation techniques at our hospitals in Turkey
Uterine ablation techniques can be performed either by laparotomy, vaginal, laparoscopic, or abdominal approach. In all cases, the patient must make her choice with her surgeon after being informed of the different possible techniques. Generally, the vaginal route is the most common for total hysterectomy. This consists of removing the uterus through the vagina, which does not cause any scarring.
However, the laparoscopic approach is preferable for a subtotal hysterectomy. During this procedure, the surgeon makes small incisions to insert tubes through the abdomen. As with a cesarean section, laparotomy hysterectomy involves making incisions in the abdomen to insert a laparoscope. This option is indicated when the uterus is enlarged due to uterine fibroids (benign masses that develop in the uterus). Abdominal hysterectomy, on the other hand, requires a horizontal subumbilical incision that may probably cause pronounced scars. This technique allows an easier extraction of the uterus but requires more hospitalization time. The procedure is performed under epidural, spinal, or even general anesthesia depending on the type of procedure.
Surgery's recovery
In any case, the patient must be hospitalized for a few days, which lasts between 1 and 7 days. However, the return to work should not take place before one month of rest. Thus, it is not advisable to lift heavy objects throughout the 4 weeks following the operation. Our surgeons guarantee significant relief of symptoms associated with various uterine conditions. These include fibroids, endometriosis, heavy bleeding, and chronic pelvic pain which often have a negative impact on a woman's quality of life, limiting her daily activities and causing constant discomfort. Hysterectomy eliminates the source of these symptoms, providing lasting relief and overall health improvement.
How much does hysterectomy cost in Istanbul, Turkey
Opting for a hysterectomy at one of our accredited clinics in Turkey can be a life-saving solution for women with serious uterine medical conditions. Turquie Santé provides a team of obstetricians and gynecologists to ensure that your operation is a success. This operation costs between 3,500 and 4,500 euros.
Share this page