Oncology is a medical specialty that treats all forms of cancer. This medical discipline accompanies cancer patients, plans systemic cancer treatments, and monitors those who perform them, during and after treatment.
The main job of an oncologist is to identify the causes of the tumor, its type, spread, and severity. It uses pathologists to properly diagnose cancer. In addition, the development of an anticancer therapeutic strategy by an oncologist is carried out in collaboration with other specialists within the framework of multidisciplinary consultation meetings. This is to ensure cancer treatment encompasses all possible points.
Sometimes, opting for the choice of the best hospital, having a team of well-seasoned oncology specialists, can be complex with an exorbitant cost. Turquie Santé can meet this challenge by assisting you to compare experts and leading facilities in Turkey. Our goal is to allow you to find the best quality of care available and avoid ruining yourself because of a bad choice.
Price offer, quotation, and cancer care plans will be offered to you from our clinics and hospitals in Istanbul or elsewhere in Turkey.
Any Question ?
Get in Touch.
We're Here to Help.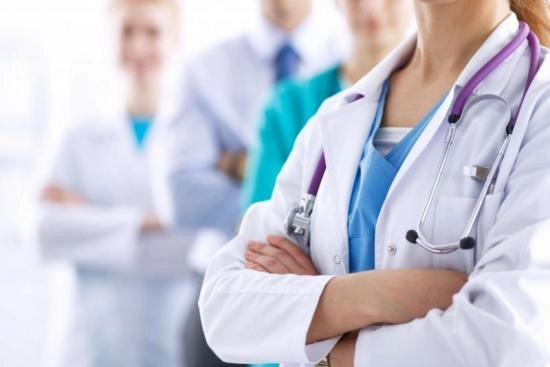 The accuracy of the content has been reviewed by our Medical Commission.
Oncology: fighting cancer
Often, fighting cancer requires long-term treatment. In partnership with well-known hospitals and clinics in Turkey and around the world, Turquie Santé provides excellent accommodation services for patients and their relatives in nearby apartments and hotels at competitive rates.
Our medical units have top-of-the-line tools and technologies to provide you with the best diagnosis and effective treatments in Turkey.
Cancer treatments in Istanbul with Turquie Santé
Our hospitals in Istanbul offer the best care for any type of cancer. For example, the eye clinics we cooperate with are the only ones in Turkey and among the few in Europe to treat eye cancer.
We also offer other oncological treatments, note in this regard:
Chemotherapy
Radiotherapy
Diagnostic Imaging
PET-SCAN (Pet-ct)
Cyberknife treatment
Pediatric oncology
Targeted therapy
Stem-cell transplant
Bone-marrow transplants
Hormone therapy
Treatments in Istanbul: The best oncologist and hospital
The first thing the patient thinks about when choosing his oncologist concerns the quality of care that will be provided. From surgeons to facilities that patients will have access to, our clinics in Turkey are equipped with the best services and ultimate medical performance. Indeed, the care of people with a tumor is not limited to treatment. On the other hand, the therapeutic strategy for cancer is rather all the care and support needed by those affected throughout the disease. This strategy must meet the needs that occur during and after therapy and cover, among others, the management of pain, fatigue, nutritional problems, digestive, respiratory and urogenital disorders, motor disorders, and odontological problems.
In coordination with possible specific treatments, the cancer treatment plan, by an oncologist in Turkey, must manage in particular social problems, psychological suffering, body image disorders, self-esteem disorders, etc. With Turquie Santé, you will only find partner clinics and hospitals with excellent medical teams that meet the very high international quality standards.
Your oncology care at competitive prices with Turquie Santé
A large number of hospitals have certification from American organizations such as the JCI. Our goal is to provide quality healthcare services accessible to everyone. Although their cost in Istanbul Turkey is much cheaper than in France or Spain, we ensure that your care received is of an international standard.
Request our website, book a consultation with one of our doctors. We will help you choose the right treatment plan that best suits your needs and budget.
Cost of tumor treatment in Turkey
Many factors enter into play when determining the final cost of cancer treatment. These include:
Type of the surgery
Type of the anesthesia (local or general)
Duration of hospitalization
Share this page