What is an intraocular lens implant?
Intraocular lens (IOL) implant is a new option for people seeking permanent correction of common visual disorders such as myopia. These implants, which have the same qualities of contact lenses, are positioned between the light surface covering the eye (cornea) and the iris (the colored part of the eye) or just behind the iris. They are small lenses of special plastic material that are inserted inside the eye and allow to correct visual defects.
It is considered as a surgical alternative to LASIK. Both procedures change the direction of the light rays so that they enter the eye sharply. LASIK achieves this by removing tissue from the cornea and changing its shape, while intraocular lenses function as eyeglasses or contact lenses, but they do so within the eye. Intraocular lens implants do not require tissue removal; these lenses are actually implanted into the eye.
Eye surgeons can use intraocular lenses for those patients whose sight correction procedure does not lead to good results, such as in cases where the cornea is too thin or myopia is from -3 to -20 diopters. For some patients with intraocular lens implant, LASIK can be used to refine the correction.
What are the types of IOL?
There are two types of intraocular lenses used in refractive surgery:
Phakic intraocular lenses: are used for young people to correct visual defects such as myopia, hypermetropia, and astigmatism.

Pseudophakic lenses: are monofocal, Toric, or multifocal intraocular lenses which are employed to treat cataracts and presbyopia in people over the age of 40. Through multifocal lenses, in addition to curing the disorder, it is possible to correct the associated refractive errors.
What happens during the intervention?
Before starting the surgery, eye drops are applied in order to temporarily reduce the size of the pupil. A tool called retractor is used to keep the eyelids open during the operation and a local anesthesia is made to numb the eye surface. At this point an incision is made in the eye, the intraocular lens is inserted and attached to the iris. After that, a soluble suture is used to close wounds. After the surgery, it is necessary to apply an eye shield for a short period of time that does not exceed 30 minutes.
What is the best technique in Turkey and Istanbul?
When it comes to cataract surgery, the IOL implant is the only solution to the visual problem. Even in the case of presbyopia, this type of surgery is more recommended than laser surgery since it prevents the subsequent appearance of cataracts. However, in case we want to correct a refractive problem, the first option is the treatment with laser surgery which is characterized by its simplicity. However, when this type of intervention is not possible, the only effective alternative is the implantation of phakic intraocular lenses.
Are there any risks?
Intraocular lens implant does not lead to any side effects in Turkey and Istanbul. Thanks to the flexibility of this type of lens, the surgery is minimally invasive. However, as with any surgical treatment, some aspects must be taken into account. Although they are an external element to the body, intraocular lenses are made of a material that does not cause body rejection or discomfort to patients.
The first intraocular lenses were too hard and needed a large incision to be inserted during surgery. Today, this limit has been overcome with the advent of the latest generation of intraocular lenses, such as those used in the clinics and hospitals of Turquie santé. Their flexibility and extraordinary lightness make them easier to introduce into the eyes through a very small incision.
Surgical site infections are the possible risks of any type of surgery. For this reason, it is very important to find an accredited clinic or hospital that is equipped with appliances in perfect conditions and where ophthalmologists with a great experience in refractive surgery work.
How much does it cost to have an intraocular lens implant?
In addition to concerns about risks and contraindications, many patients are concerned about prices. We invite you to check out our prices for the intraocular lens implant to get an idea about the cost of the surgery to correct only myopia or more defects at the same time.
About 95% of the myopic patients who underwent surgery acquired at least 5/10 vision, which allows them to drive without eyeglasses, if there is no other refractive defect. We put at your disposal all our passion and experience in safe and officially recognized clinics and hospitals in Bursa, Istanbul, Izmir, Ankara, and Antalya.
The accuracy of the content has been reviewed by our Medical Commission.
Gallery (1)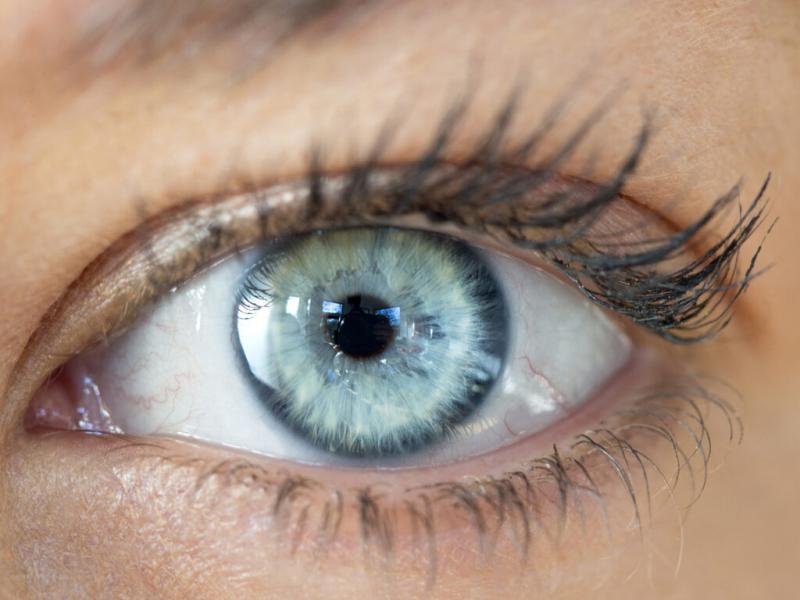 Frequently asked questions
The intraocular implant is a lens made of plexiglass, silicone or hydrogel, and that is placed inside the eye to better converge the light rays. This intervention aims to correct intense visual defects or to treat cataract disease.
Intraocular implant surgery is indicated for:
Severe ametropia (myopia, hyperopia, astigmatism) that is impossible to be treated with glasses or traditional lenses;
Cataract disease (cloudy crystallin).
The surgeon makes a small 2 to 3 mm incision for soft lenses, and 6 mm for hard lenses, in order to introduce the intraocular implant. It is usually done under local anesthesia, on an outpatient basis (the patient leaves the same day).
The success rate of this operation varies depending on the type of eye disease the patient is suffering from. Typically, the average rate is 90%.