Retinal transplantation is a revolutionary medical advance that offers a ray of hope to patients suffering from degenerative eye diseases such as retinitis pigmentosa and age-related macular degeneration. In Turkey, this innovative procedure has become a promising treatment option, attracting patients from all over the world who are looking for a solution to restore their sight.
Any Question ?
Get in Touch.
We're Here to Help.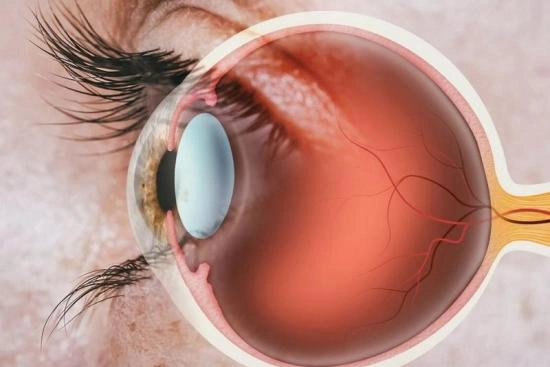 Who is this procedure for?
People with certain degenerative retinal diseases
Side effects
Infection
Risk of rejection
Retinal detachment
Intraocular hemorrhage
Development of cataract or glaucoma
Blurred or distorted vision
Loss of vision
Intervention or treatment's duration
It all depends on the approach used
The accuracy of the content has been reviewed by our Medical Commission.
Retinal Transplantation: What is it?
The retina is an essential part of the eye that converts light into electrical signals that are transmitted to the brain. When the retina is damaged due to eye disease, the photoreceptor cells responsible for vision are affected, leading to progressive vision loss. The goal of retinal transplantation is to replace these defective cells with healthy ones, thereby restoring visual function and improving patients' quality of life.
Who is this eye treatment for?
Retinal transplantation is primarily for people who have certain degenerative diseases of the retina, such as retinitis pigmentosa or advanced age-related macular degeneration (AMD). These diseases can lead to progressive vision loss and, in some cases, blindness.
Retinal transplantation is an advanced medical approach that aims to partially or completely restore vision in patients whose retinal cells have been damaged or degenerated.
Different Approaches to Retinal Transplantation in Turkey
Retinal transplantation procedures in Turkey use a variety of approaches, including gene therapy, stem cell transplantation, and retinal prosthesis implantation. Each method aims to restore retinal function uniquely, depending on the patient's specific needs and the severity of their eye disease. Turkish ophthalmologists carefully evaluate each case to determine the best approach and provide personalized treatment.
Gene Therapy
Gene therapy is one of the most promising methods of retinal transplantation in Turkey. It involves introducing a healthy gene into retinal cells to compensate for the genetic mutations responsible for eye disease. Turkish researchers have made significant progress in this field and have succeeded in partially restoring the vision of some patients suffering from retinitis pigmentosa thanks to this innovative approach.
Stem Cell Transplantation
In addition to gene therapy, stem cell transplantation is another option being considered in Turkey. Stem cells are unspecialized cells that can differentiate into different cell types, including photoreceptor cells. Our ophthalmologists are conducting promising studies on the use of stem cells to regenerate the retina and restore vision in patients suffering from degenerative eye diseases.
Retinal prosthesis implantation
Retinal prosthesis implantation is another advanced method used in Turkey to treat patients suffering from vision loss. These electronic prostheses are designed to replace failing retinal functions and stimulate the nerve cells responsible for vision. This innovative approach has enabled many patients to regain functional vision and visual independence.
Retinal Transplants: Cost for Turkey's Best Hospitals
In addition to medical excellence, ophthalmology clinics offer several advantages to international patients who choose to receive treatment in the country. The cost of a retinal transplant in Turkey is often lower than in other countries. This makes it a more affordable option for patients without insurance or whose treatments are not covered by their health insurance.
With Turquie Santé, patients benefit from an assistance service that includes organizing transportation, accommodation, and post-operative care in clinics and medical centers in Istanbul, Ankara, Antalya, etc.
In conclusion, retinal transplantation in Turkey offers an effective medical solution for patients suffering from degenerative eye diseases. Advances in this field, combined with the medical excellence and cutting-edge technology available in Turkey, have enabled many patients to regain functional vision and quality of life. Thanks to the expertise of our Turkish ophthalmologists and the country's accessibility, more and more patients from around the world are choosing Turkey as their destination for cost-effective retinal transplant treatment.
Share this page