Cancer is an important matter to all the health professionals in the world. In fact, scientists are putting all their knowledge at the service of oncology.
One of the oldest and most efficient therapies in cancer treatment is Chemotherapy. The latter represents an important step that a cancer patient have to take to fight against the disease.
It is important to know that chemotherapy is not as bad as most people think. In fact, it depends on each patient and how his body deals with the chemical drugs. However, it is important to get ready to undergo this treatment and get prepared to its consequences.
Any Question ?
Get in Touch.
We're Here to Help.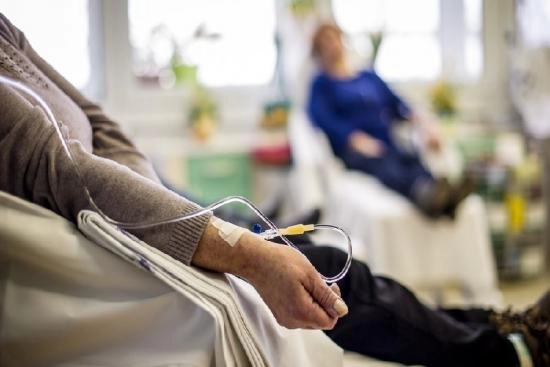 Who is this procedure for?
Patients with cancer or tumor
Side effects
Tired
Hair loss
Anemia, bleeding and bruising
Nausea and vomiting
Loss of appetite
Infertility
Intervention or treatment's duration
A session can last from a few minutes to several hours depending on the type of cancer and the drug used
Recovery time
Total rest during the days following the session
The accuracy of the content has been reviewed by our Medical Commission.
Which cases are this therapy used for?
This treatment is not suggested by the medical oncologist, it is a systematic procedure. But before deciding, the doctor considers several factors such as the patient's experience, the surgical antecedents, and so on.
The doctor usually offers chemotherapy in Turkeyand Istanbul in three situations:
Before the surgery
This is neoadjuvant chemotherapy. This chemotherapy aims to decrease the size of the tumor and thus facilitate the operation. It also aims to reduce the risk of recurrence of cancer.
In addition, it makes it possible to quickly assess whether chemotherapy drugs are effective on the tumor or not.
After complete tumor surgery, that is, when the surgeon has removed all visible cancer cells. Chemotherapy intends to reduce the risk of local or remote recurrence. As a result, chemotherapy then completes the surgery.
Metastases treatment
can be employed to destroy cancer cells that have spread to other parts of the body.
Chemotherapy can sometimes be used as the only treatment. When it is associated with radiotherapy, this is called radiochemotherapy.
The side effects of Chemotherapy
Severe and mild side effects that occur after chemotherapy are very obvious and recognizable. Here are some unwanted consequences of this treatment:
Hair loss
Also called alopecia, it is a remarkable effect that impacts hair, eyelashes, and eyebrows temporarily. The hair loss usually starts 2 or 3 weeks after the treatment. On the other hand, hair regrowth begins after 6 to 8 weeks after the last session.
Anaemia, Leukopenia & Thrombocytopenia
There are many complications related to blood that may result from chemotherapy. These complications are the following:
Drop in red blood cells (anemia)
After 2 to 3 weeks of the first infusion, a significant decrease in the number of red blood cells (anemia). This may lead to the sensation of lasting fatigue.
A decrease in white blood cells (leukopenia)
This may lead to the onset of infections in different parts of the body. Indeed, white blood cells are an important component of the immune system and their imbalance may raise the risk of infection.
Platelets deficiency (thrombocytopenia)
Another side effect may occur, which is a decrease in platelets (thrombocytopenia). This can be the cause of hemostomies and bleeding since the platelets are responsible for blood coagulation.
Stomatitis or oral mucositis
During chemotherapy, the mucous membranes become more sensitive and fragile.
This condition occurs because of chemotherapy's effect on the mouth and stomach cells.
Many chemo patients complain about having a sore mouth, which is usually due to high doses of chemotherapy drugs.
Skin disorders
Some chemotherapy drugs irritate the cutaneous tissues. These medications can be referred to as vesicants. Usually, chemotherapy drugs that leak from the blood vessel can cause severe damage to the surrounding tissue.
Indeed, some chemicals can cause redness, skin dryness, and tightness.
How to alleviate the Side Effects of Chemotherapy?
Chemotherapy can be used alone or with other treatments, such as surgery or radiotherapy, but its side effects are unavoidable.
Here are some tips that may help you feel better during your chemotherapy:
Start by changing your eating habits to avoid nausea and vomiting;
Consume apple and lemon juice, flat ginger ale, and tea after your repasts;
After your doctor's approbation, take anti-nausea drugs;
Try acupuncture and relaxation techniques like deep breathing and meditation;
Cut your hair and use sunscreens to protect your weakened skin.
Chemotherapy in Istanbul Turkey: Cost & Reviews
Chemotherapy is a method of treating diseases by using chemical drugs. It is an old method that exist since 1950. Its main goal is to stop the multiplication of cancerous cells and thus stop the disease. This is a very potent treatment, which explains its side effects.
Chemotherapy Costs &Prices in Turkey
During the first few treatment sessions, a stay in a hospital or a clinic is mandatory to check the patient's condition.
The cost of chemotherapy in Istanbul, Turkey, varies according to the chemicals used, the condition of the patient, and the dosage. Turkish hospitals and clinics offer this treatment to their patients at affordable prices.
Chemo patients' Reviews about this cancer treatment
According to the chemo patients' reviews, chemotherapy is not always scary and does not always comport many risks. However, it is the most efficient treatment for different types of cancer such as:
These drugs can be suggested for the treatment of diseases in early stages or more advanced stages. Indeed, you should be well-prepared to undergo this treatment. You can contact our counselors by filling out our online form and requesting a quote for your cancer treatment.
We will put you in touch with the best oncologic medical centers in Istanbul Turkey.
Share this page