Prosthetic Teeth in Turkey, Best Price & Quality
What are Prosthetic Teeth?
Prosthetic teeth are a dental appliance used to replace missing teeth. They are sometimes called false teeth. Examples of an artificial tooth are: implants, crowns, bridges, dentures and dental veneers. They can be either removable or permanent.
If you have missing teeth, then consult your dentist or orthodontist. He will help you choose the most appropriate option for healthy teeth and gums. A denture implant stabilises the remaining teeth.
When do I Need to Get Prosthetic Teeth
You may consider false teeth if you have one of the following oral health problems:
Gum disease;
Infections;
Problems chewing food;
Bad breath;
Any Question ?
Get in Touch.
We're Here to Help.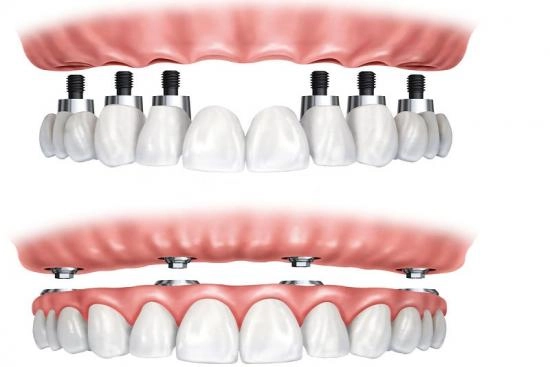 Who is this procedure for?
People wishing to hide one or more teeth with a dental prosthesis: bridges, veneers, dentures, etc.
People wishing to replace one or more missing teeth with implants, crowns, zirconium, etc.
Intervention or treatment's duration
The installation of the dental prosthesis takes between 30 minutes to 1 hour
Recovery time
Recovery time: 3 to 7 days
The accuracy of the content has been reviewed by our Medical Commission.
Types of Prosthetic Teeth?
There are both fixed and removable prosthetic teeth.
Fixed denture
Dental crowns: A crown is placed on a natural tooth. Its is used to protect existing tooth from decay. Adjacent teeth are filed down to make room for the crown.
Zirconia Veneers: Zirconium veneers are much appreciated for the following characteristics:
Durability;
Natural appearance;
Flexibility;
Biocompatibility;
Don't stain or crack.
Dental bridge
A dental bridge is a used to cover an empty space between two teeth. The simplest and most common type of bridges is a three-tooth implant bridge.
If empty space between the teeth is not filled, then they will probably start to shift. In such cases, there is a big risk of developping an oral disease such as:
Parial Dentures
Patients who have few teeth may opt for prosthetic teeth instead. There are many types of removable dentures, including partial dentures and full dentures. Partial dentures are used when a patient lacks some teeth.
They are placed between existing natural teeth.
Complete dentures
A full set is used when all teeth are missing. They are an affordable option when the use of implants is not possible.
How to take care of Dental Prostheses?
Taking care of dental prostheses is a fairly easy process that doesen't take up much time. Here are some tips:
Handle your dentures carefully to avoid breaking them;
Rinse them after eating;
Clean the dentures properly by putting them into an antiseptic once in a while;
Use a brush with soft bristles to avoid damage;
Brush your dentures with a wet and soft tooth brush to remove food particles;
Use a denture cleaning solution such as mouthwashers. They kill bacteria left in the mouth after meals;
Avoid wearing dentures 24 hours day. Soak them in warm water overnight.
What is the Cost of a Denture Implant in Turkey
Many factors can play a role in determining the final cost of the dental prosthesis if no other additional intervention is needed. As any other surgery, other things that can affect the price of the procedure include:
Type and brand of the prosthetic teeth;
Medical equipment used;
Dentist fees;
General health condition;
Condition of the jaw and gums;
Whether or not a sinus lift is needed;
Possible tooth extraction;
Whether a general or local anesthesia is needed;
All these options put together determine the final price of the procedure.
Dental Clinics in Turkey
Turkey is now a leading country in the field of medical tourism thanks to afforable prices and good quality. Our qualified tooth doctors will help you get the teeth youv'e always dreamed of!
Affordable Dental Prostheses in Turkey
Our consultants in Turquie santé will guide you through the whole process. Make a request through our website to get a free quote. A link with the all the necessary information is sent to your email, along with the cost of the procedure, the rating of the clinic and the credentials of the dental surgeon which will be treating you.
Turquie santé will help you get back your smile. You will enjoy your food as never before.
Share this page