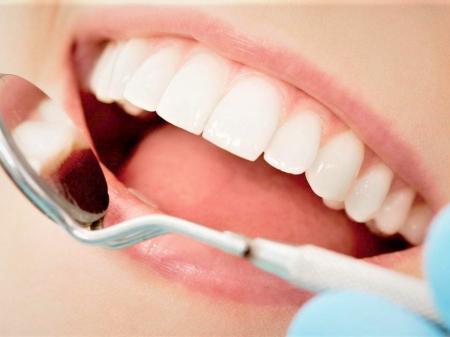 What is a Dental Implant?
The dental implant is an artificial root in the form of a screw that replaces the natural root. It is made of a biocompatible material. The dental implant will be able to hold a dental crown, a dental bridge or a removable prosthesis. The implants are made of titanium, ceramic or zirconia. The latter is the most biocompatible.
How is the Placement of a Dental Implant Done?
The dental surgeon expert in implantology performs a medical examination and a panoramic X-ray. He performs the necessary care for the gums and teeth. Implant placement is performed under local anesthesia in the operating room.
The gum is first incised, the bone is then drilled with a drill to insert the implant.
We can put in place a temporary prosthesis. With time the bone around is formed. A medical check will be considered to verify if the implant is well integrated in the jaw or not before starting the procedures of installation of definitive prosthesis. A dental implant alone can not replace a natural tooth.
Then, after healing (between 2 to 6 months), the dentist puts a pillar on the implant and then closes the gum. Two weeks later, the practitioner fixes a crown already prepared in the laboratory according to measurements and fingerprints of the patient's tooth.
Success Rate and Contraindications?
The sucrose rate is 90 to 95% depending on the site of implantation. The patient finds the beauty of these teeth and chewing more comfortable.
The average life is at least 10 years.
Before indicating the placement of dental implants the dentist checks the condition of the bone. If the quality and / or quantity of it is insufficient osseointegration of the implant is not done.
Other Pathologies must be taken into Consideration:
Heart disease, pregnancy, osteoporosis, diabetes, immunosuppression and taking certain drugs especially anticoagulants and antiplatelet agents. In these cases precautions should be taken before starting the implant placement.
For large smokers the dentist can refuse intervention because tobacco increases the risk of failure of osseointegration.
How much does it cost to implant in Turkey and Istanbul?
The price of a dental implant varies according to the clinic requested and the case of the patient. For a good team in Turkey and with well-experienced dentists, you can request a tailor-made quote. Our platform allows you to communicate with the most recognized dentists in the field of dental implants in Istanbul, Antalya, Ankara or Izmir.
How to maintain the dental implant?
The maintenance of dental implants is simple. It is advisable to have an annual medical check-up and to brush your teeth at least twice a day with a good quality brush which must be renewed periodically.
The patient should consume only liquid foods for the first 3 days after the procedure. Then more and more solid foods are to be introduced gradually. In short if one follows a good oral hygiene one does not risk the occurrence of the complications.
Last update : 30/03/2020