Mid Facelift: all you need to know before making this decision
Age advancement, with its harsh effects on different parts of the body and mainly the face, can be a source of complex for many people. As soon as the first signs of aging appear, they begin to think of ways to rejuvenate 10 years or more. The mid facelift is one of the most requested methods to achieve this goal.
The accuracy of the content has been reviewed by our Medical Commission.
Gallery (1)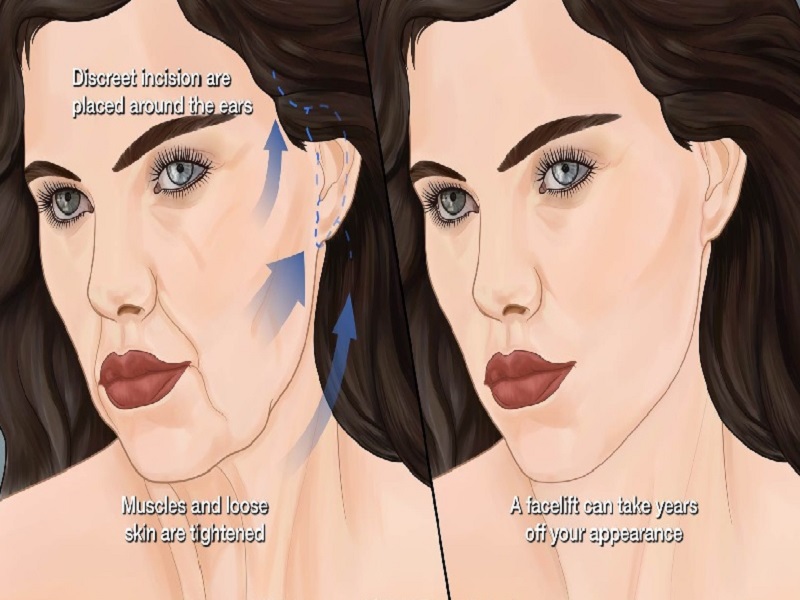 Who is this procedure for?
Patients with excess skin around the mouth, jaw or eyes
Patients who want to look younger
Weight loss and sagging skin
Patients with aging facial skin
Side effects
Hematoma
Scars
Bleeding
Infection
Pains
Intervention or treatment's duration
The operation lasts between 1 hour 30 and 2 hours
Recovery time
Back to daily activities 1 week after the operation
The bruises will be visible for at least 2 weeks
Final result visible 9 months after the operation
Photos: Before / After (6)
How it works ?
The mid Facelift: what is it?
The mid facelift in Turkey and Istanbul is a cosmetic intervention that aims to correct the sagging of the face that may be the result of age advancement, prolonged exposure to the sun, smoking, and stress. As a result, this intervention can be performed on the cheeks, jowls, face and neck contour. It allows to redefine the face and rejuvenate the skin.
The mid facelift focuses on the lower part of the face and neck. It lasts between 1.30 and 2 hours and is performed under light general anesthesia with a night of hospitalization. Its results generally last between 7 years and 10 years.
What happens before the Intervention?
An ordinary pre-operative check-up is carried out in accordance with the requirements. A consultation with an anesthesiologist is essential before the surgery. A hair wash will be performed the day before the surgery and a careful makeup removal will be performed on the day of the surgery. It is important to inform you that you should not eat or drink anything for 6 hours before surgery.
What are the Advantages and Disadvantages of mid facelift ?
The mid facelift offers a natural facial refresh, wrinkle removal and a refreshed appearance. Thus, like the other types of facelift, this intervention has some disadvantages :
Pain can be felt during the first few days after surgery and can be relieved by pain medication.
Social eviction: a period of rest is strongly requested between 8 and 10 days after the operation.
Swelling and bruising may occur during the first week.
How much does a Mid Facelift Cost in Turkey and Istanbul?
The cost of mid facelift in Turkey and Istanbul varies between 2500 euros (if performed alone) and from 4000 euros if combined with other types of surgeries such as the temporal lift, eyelid surgery, Chemical scrub, and forehead surgery.