Before / After photo Facial Cosmetic Surgery: the End of Wrinkles and Facial Rejuvenation
Age advancement and several other external factors (sun, pollution, and stress) can cause aging of the face. The skin becomes thinner and looser, which fosters the appearance of wrinkles that has a negative influence on the external appearance. So, to correct this problem and have a young skin again, cosmetic surgeons offer facelift.
Facelift in Istanbul & Turkey: what is it?
The facelift (also called face and neck lift or forehead lift) is an aesthetic operation that aims to refresh and rejuvenate the face or part of it.
Indeed, the facelift can be performed on each part of the face as the eyes, temples, cheekbones, cheeks, and neck. It consists of removing excess skin at the level of these regions.
Facelift: the Procedure
This surgical operation is carried out by an experienced plastic surgeon. In fact, the surgeon arranges two consultations with the patient prior to surgery to assess the skin quality, examine the areas to be treated and give the necessary advice (quitting smoking, taking drugs containing aspirin is prohibited ...).
In Turkey & Izmir, the operation takes place under a general anaesthesia (may be local in certain cases) and lasts one or two hours with a night of hospitalization. The areas treated by the facelift can be painful in the first days after the operation that disappear over time.
Our partner clinics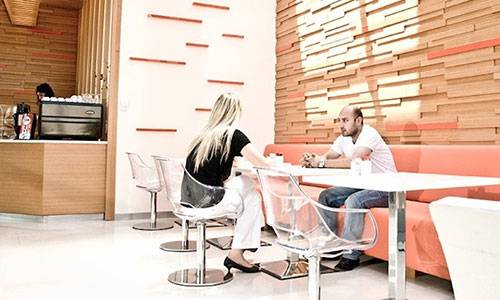 Types of Facelift in Turkey & Istanbul
There are various types of facelift in Turkey & Istanbul:
Forehead lift: enables the refinement of the forehead made ugly through the wrinkles. Its results resemble that of injection of Botox.
Temple lift: is also called eyebrow lift re-energizes the facial skin.
Face and neck surgery: this operation aims to correct the effects of aging on the lower part of the face and neck.
Malar lift: it aims to redefine the cheekbones and end the dark circles and pockets under the eyes in one blow.
The Price of a Facelift in Turkey & Istanbul
Compare free quotes and prices of hospitals and clinics in Istanbul, Izmir, Ankara or Antalya and the appointment is also free of charge.
Do not worry, Turquie santé has negotiated for you the best prices for your facelift in Turkey. We collaborate with the most renowned hospitals in Istanbul, Izmir and Antalya.
Last update : 02/04/2020