Before / After photo Neck lift: techniques and prices
Advancing age is characterized by skin aging in the neck, it is more and more relaxed, as well as the relaxation of muscles that lose their tone. This wrinkled chin with an excess of skin, can annoy the person and leads him to seek an effective solution to rejuvenate the neck. The cosmetic surgery "neck lift" achieves the desired results.
Concept and techniques of the lifting
The neck lift (also called the chin lift) is an aesthetic intervention that helps to tighten wrinkled skin and muscles, remove excess skin and improve the appearance of neck in a very natural way. The chin lift is considered a very effective solution against sagging and can be combined with other cosmetic procedures such as forehead lifting, facial lifting, mini lift and liposuction (to eliminate fat). All these surgeries allow to have a radical change in the face which becomes more harmonious.
This operation is for anyone who has the impression of an older face (and neck) appearance and a weakening and loosening of the muscles.
The procedure of neck lift is simple, under local anesthesia and lasts about two hours. The gold of the operation, the surgeon makes an incision in front of and behind the ear, he takes off the skin and retains it.
After the procedure, there is a strong possibility of feeling pain and discomfort in the neck, but it disappears after a week. Return to work is allowed after two weeks of the day of the procedure.
The price of a neck lift in Turkey
The price of neck lift in Turkey is cheaper than in Europe while guaranteeing the best results. These rates vary between 2770 euros and 3500 euros for a chin lift operation.
Our partner clinics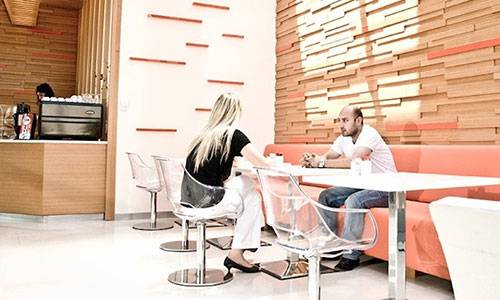 Last update : 20/10/2019