Before / After photo Blepharoplasty: Plastic Eyelid Surgery in Turkey and Istanbul
The advancement of time influences the different parts of the face and body, the eyelids undergo undesirable changes that influence the look that becomes tired, sad, or older. Several factors are at the origin of eyelid problems such as heredity, advancing age ...
Blepharoplasty is cosmetic surgery that corrects the eyelids and especially the eyes.
What does Eyelid Surgery involve?
Blepharoplasty is an aesthetic intervention in the eyelids (upper or lower). It consists of correcting drooping eyelids, erasing wrinkles and permanently eliminating dark circles and greasy bags under the eyes.
This operation is strongly recommended for people who have excessively heavy upper eyelids with an excess of skin, people with bags under the eyes, lower eyelids sagging and wilted ... eyelid blepharoplasty can be combined with other surgeries facial aesthetics such as the frontal lifting and cervicofacial lifting.
The intervention is more practiced in women than men since the quarantines and goes through 3 stages:
Before the procedure: a first meeting during which the surgeon examines the eyes and the eyelids looking for abnormalities that can disrupt the operation, also a pre-operative examination is strongly requested.
Intervention: the duration of the intervention varies between 30 minutes and 1 hour and the surgeon decides the type of anesthesia (local pure, local thorough or general) after the discussion with the patient and the results of analyses.
After the intervention: a night of hospitalization is requested with a few days of rest after the operation.
The Risks and Complications of Blepharoplasty
Like all cosmetic surgeries blepharoplasty presents some risks that are not dangerous, such as dry eye which produces a slight irritation of the eyes, edema (swelling), bruises (blue), scars that can persist for a few weeks.
Our partner clinics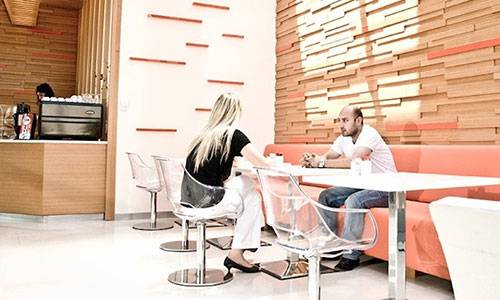 What is the price of Eyelid surgery in Turkey and Istanbul?
Be assured that Turquie santé will deserve the trust that you allocate by providing you with the best Eyelid surgery in Istanbul, Izmir, Antalya, Turkey, and Ankara. In addition, you will be able to have a look at reviews and prices that are not expensive.
Last update : 24/10/2019