Spider web aesthetic, also known as spider web facelift, is a revolutionary technique that offers a non-surgical alternative to traditional lifting. This innovative procedure, using biodegradable tensor threads, rejuvenates the skin and restores a more youthful appearance without performing cosmetic surgery.
Any Question ?
Get in Touch.
We're Here to Help.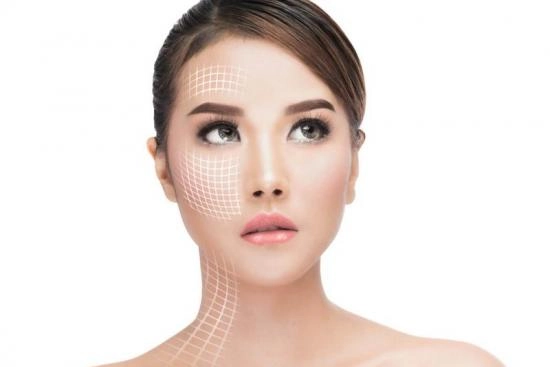 Who is this procedure for?
People with aging skin signs
People seeking for a non-surgical facelift
Alternative treatments
Hyaluronic acid injections
Radiofrequency treatment
Botox
Intervention or treatment's duration
The accuracy of the content has been reviewed by our Medical Commission.
What is the Spider Web Aesthetic?
Traditionally, the surgical facelift was the only option for treating skin aging signs, such as wrinkles and sagging skin. But it required invasive surgery and significant recovery time. Spider web aesthetic, or thread lift, offers a promising alternative to surgery by using tensor threads. These are inserted into the skin to create a support structure and improve the facial appearance. These threads are made from biodegradable materials such as polylactic acid (PLA) or polydioxanone acid (PDO),which have been widely used in medicine for many years.
Why perform a spider web facelift?
The spider web face lift can be performed at our partner clinics in Istanbul, Turkey, at the best price. This lifting technique is safe and so effective that it treats all age-related skin problems, such as :
Sagging skin: on the face, neck and jowls.
Forehead wrinkles.
Bitter lines and nasolabial folds.
You can also use this procedure to firm up other parts of the body, such as the arms, abdomen, and thighs.
Non-surgical face lifting procedure
The thread lift procedure is relatively straightforward. As it can be performed in one of our qualified aesthetic surgeons' office in Antalya, Turkey. First, the doctor applies a local anaesthetic, then inserts tensor threads into the skin using small needles. These polydioxanone (PDO) threads are then woven like a web under your skin.
The practitioner then gently pulls the threads to create tension in the skin. This action must be performed with high precision and requires a certain skill level to achieve good results. Spider-web technique lifts and tightens the treated areas. Once the threads are in place, they stimulate collagen production in the skin. This strengthens the cutaneous structure of the face, improving its overall appearance. Over time, the threads dissolve naturally, but the benefits of the treatment can last for several months, or even up to a year.
Spider web aesthetic advantages and best price in Turkey
Compared to a traditional face lift, the spider web one offers many advantages. Thus, this method is a non-surgical procedure, so there are no incisions and or scars. Indeed, unlike other invasive procedures, recovery time is very short. As a result, patients can return to their normal activities and daily life in a very short time.
This revolutionary technique is also less costly than traditional cosmetic surgery. Moreover, it can meet each patient's specific needs. The doctor can adjust the amount of thread used, and the area treated, to achieve the desired results. However, it's important to know that spider web aesthetic is not a temporary solution. As a result, many patients choose to repeat it in order to maintain a rejuvenated appearance.
Risks associated with tension threads
Although the spider-web tightening facelift has many benefits for the skin, it can also present certain risks, such as :
Itchy skin: This is temporary and will disappear after a few days to a few weeks.
Skin infections: It's important to report any infection signs, such as pain or redness of the skin.
Skin irregularities: In rare cases, skin irregularities such as bumps or folds may appear after spider web face lift. This may require additional adjustments to achieve a more uniform appearance.
Visible or palpable threads: Sometimes, the tensor threads used may become visible or palpable under the skin. This can lead to aesthetic discomfort, requiring consultation with your doctor.
These risks are generally rare, but it is important to be aware of them and to choose the right establishment and plastic surgeon. Hence, Turquie Santé provides you with a support team available 24/24 to direct you to the best clinics and surgeons in Turkey.
How much does a non-invasive facelift cost in Istanbul & Antalya, Turkey?
A facelift at our partner clinics in Istanbul, Turkey, is an attractive option for rejuvenating the skin, without the need for a scalpel. Furthermore, it's performed at the most reduced cost by the best surgeons in Turkey. With long-lasting results and minimal recovery time, thread lifting has become an increasingly popular option. As well, it's ideal for those wishing to regain a fresher, more youthful appearance at a competitive price in our clinics in Antalya, Turkey.
Share this page