What is Forehead Surgery?
Forehead surgery is a very delicate operation that involves remodelling the bone crest of the forehead.
Package price of Forehead surgery in Turkey
With our hospitals, the average price of the package Forehead surgery in Turkey is
2024 $
.
The cost of the procedure Forehead surgery in Turkey depends on several factors such as the type of surgery you are going to have, the clinic and the experience of your surgeon.
Discover the pack
The accuracy of the content has been reviewed by our Medical Commission.
Gallery (1)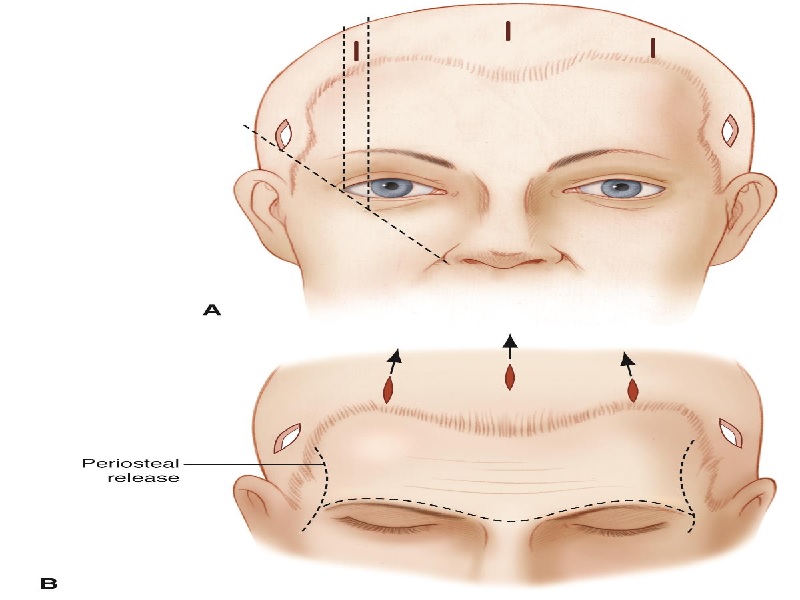 Who is this procedure for?
Patients wishing to change the shape of their foreheads
Patients with poorly formed or bumps on the forehead
Side effects
Bleeding
Scars
Inflammation
Intervention or treatment's duration
The operation lasts approximately 2 to 3 hours.
Recovery time
Removing stitches seven to ten days after surgery
Back to sports activities one month after the operation
Final result 4 months after the operation
Photos: Before / After (4)
How it works ?
What is the purpose of Cosmetic Surgery on the forehead?
The objective of this cosmetic surgery is the rejuvenation of the face.
Which Structures are Affected by this Plastic Surgery?
There are three prominent areas considered:
The brow arch or the forehead bump
The bone of the forehead
The lateral orbital rim.
What is the Principle of Cosmetic Surgery of the Forehead?
The principle of frontal lift is to correct the sagging of the skin in the forehead, eyebrows, and upper eyelids.
What are the Indications of this Surgery?
The objective of feminization: It consists of radically changing a masculine face into a feminine face. The female face tends to be more rounded than a male face.
The objective of rejuvenation: The aging face gives the impression of fatigue and sadness. The brow lift aims at restoring this impression by getting rid of wrinkles.
The correction of facial imperfections: For example, asymmetrical eyebrows.
What are the Methods in Turkey & Istanbul?
A distinction is made between two types of frontal surgery: the open surgery technique (which means open cast operations) and endoscopic technique (that is, without completely opening , but just an incision to insert a small camera to monitor gestures on screen).
What are the Postoperative Consequences?
The consequences are usually simple and complications are rare and manageable. If the patient feels some pain, an analgesic will be prescribed.
The Price in Turkey & Istanbul
This surgery is generally not very expensive. The costs vary between 1,700 and 2,000 dollars, depending on the clinic and the surgical technique, endoscopic or not.
You can request a custom quote by sending your quote request. Our partners will answer you with prices and advice for your case.
Compare quotes and prices for hospitals and clinics in Istanbul, Izmir, Ankara or Antalya for free, and booking an appointment is also free.
Negotiating the best prices for your medical stay in Turkey will be the responsibility of Turquie santé.