Freeing yourself from cocaine addiction at a hospital in Turkey: all you need to know !
Taking the decision of quitting cocaine is a very brave choice and requires a strong will. Indeed, cocaine is the second most addictive substance in the world after heroin.
The goal of cocaine detox is to help the patient regain his health and reconnect with his environment. Turkey has realized many achievements in addiction treatment. With clinics that meet global standards, cocaine withdrawal in Istanbul is successful on all levels.
Being supported by experienced and competent doctors and, your detox stay in Turkey can only be effective. Turkey Santé connects you with hospitals and clinics in Istanbul that specialize in addiction treatment.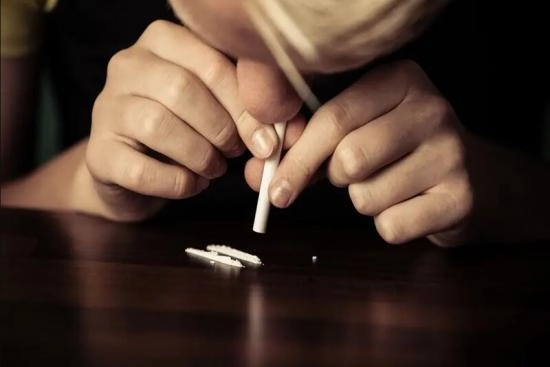 The accuracy of the content has been reviewed by our Medical Commission.
What is cocaine?
Cocaine is a substance that is extracted from the coca leaf, a plant cultivated in South America. Usually referred to as Coke, Flake or White, it is commonly recognized as a bitter white powder.
This extremely addictive substance is often inhaled (sniffed),smoked, or injected into the blood.
Its effect begins to be felt from a dose of 5 to 10 mg of sniffed powder. A dose is considered high above 60 mg and very high when it exceeds 90 mg.
The effects of coke vary between stimulation, hunger, thirst, euphoria, and hyperactivity. This takes place in three phases:
The rush phase (feeling of euphoria): The consumer's energy increases considerably and so does his mental capacity.
The high phase (feeling of well-being): The feeling of intense pleasure that follows the rush.
The crash phase (descent): The patient suffers from hypersomnia, sadness, bradykinesia, bradypsychia as well as concentration deficit disorder.
How does a person become addicted to coke?
The "rush" and "high" phases last from thirty to forty minutes. It's important to know that it's the first phase that creates the dependency. Indeed, coke addicts seek to reproduce the same effect every time they snort cocaine.
Over time, the body builds up a resistance to coke, which leads the user to increase the dose.
Once tested, the desire to stay under the influence of coke is very intense. It is therefore a physical and psychological dependence.
What are the consequences of cocaine dependency?
Cocaine primarily destroys the cardiovascular system. These effects are manifested by high blood pressure, fever, arrhythmias, and myocardial infarction. In the case of an overdose, cocaine can lead to cardiac arrest.
Some coke addicts suffer from nosebleeds due to irritation of the lateral wall of the nasal cavity. Coke can also cause altered smell, chest pain, and respiratory failure.
When mixed with alcohol, cocaine becomes cocaethylene, an extremely more toxic substance whose effect lasts longer.
Coke also leads to some mental disorders such as:
Lack of concentration ;
Loss of memory ;
Thinking disturbances ;
Intellectual disability ;
The depression caused by the consumption of cocaine can lead to suicide.
How can you help someone addicted to coke?
Cocaine abuse is a very complicated disorder. You have to take that into consideration if you want to help a coke addict.
It is important to know that drug dependency, in general, makes the addict feel lonely and left behind. This feeling pushes the person to seek compensation by increasing the dose of the substance he is addicted to. So don't ignore an addict, because the more you ignore it, the worse your condition gets.
Make sure that your friend or loved one knows that he's not alone in his struggle. Show him that he can trust you and be kind. This way, he will be optimistic, and it will increase his chances of recovery.
For effective care, you can turn to a drug dependency treatment clinic in Turkey. Contact Turkey Santé counselors for better guidance and a free quote.
Treatment of coke addiction at a clinic in Turkey: the steps
The treatment of cocaine dependence is necessarily done through four phases:
The diagnostic phase
This step aims to assess the patient's physical and mental health and degree of dependence. It includes:
A urine test ;
A complete blood test (CBC) ;
a biochemical analysis of the blood ;
An echocardiogram ;
An internal doctor's evaluation ;
A psychodiagnosis ;
At the end of this step, the healthcare team elaborates the treatment program based on the results obtained. The patient may be subject to further examinations if its state of health requires it.
The abstinence phase
This is the phase in which the patient's body is strengthened with the help of vitamins, minerals, and amino acids. This phase aims to improve the metabolism and stimulate the patient's appetite. That way, he will regain his energy, and the symptoms caused by cocaine withdrawal will decrease.
The phase of treatment for psychological dependence
This phase combines several procedures and treatments, such as:
Aversive techniques
This therapy consists of following addictive behavior with an unpleasant sensation. Its purpose is to create a feeling of disgust towards cocaine inside the patient.
Hypnotic pharmacology
It consists of administering psychotropic medicines (neuroleptics, tranquilizers, antidepressants) and H1 antihistamines to the patient. These medicines aim to cure sleep disorders caused by coke craving to the patient.
Treatment with Ibogaine
It is a psychoactive molecule that influences the dopaminergic system and opioid receptors in the brain. In moderate doses, Ibogaine has psychostimulant and euphoric effects. It, therefore, aims to replace the effect of cocaine in the brain without destroying it.
Physiotherapy
Psychotherapy sessions are individual, and they are necessary during the entire treatment in order to obtain excellent results.
The treatment of cocaine dependence requires the collaboration of several doctors: general practitioners, anesthetists, psychiatrists, and psychologists. You will be under the supervision of a highly qualified medical team that has many years of experience.
How to avoid recidivism after cocaine addiction treatment?
Regular monthly examinations are required for the patient for a year. The prescribed medicines are modified according to the evolution of the patient's condition. Patients should maintain contact with treating doctors and inform them of their progress. All of this can be done remotely if the patient cannot travel frequently to Turkey.
Advantages of cocaine addiction treatment in Turkey
Treating cocaine dependency in Istanbul is an excellent choice for the following reasons:
The ease of making contact;
Respect for patient anonymity and medical secrecy;
The patient's autonomy is guaranteed as well as his privacy;
Hospitals that meet international standards (ISO certified and accredited by JCI);
Presence of highly qualified psychotherapy interpreters;
A success rate close to 100%;
The possibility of saving up to 25% of your finances.
Treatment of cocaine addiction at a hospital in Turkey: at what cost?
The price of the treatment depends on its duration, the patient's state of health, and any additional tests that it requires. Turkey has numerous clinics and hospitals providing quality medical care at reasonable prices. You don't have to empty your bank account to get yourself a second chance in life.
In addition to the reduced prices, you can be sure that you are being followed by the best drug addiction doctors in Istanbul. Do not hesitate to contact Turquie Santé counselors to get your personalized quote for free.
Share this page
Frequently asked questions
Addictologists recommend that patients take their treatment for at least 12 months, even after being discharged from the hospital or clinic. Aftercare is more than necessary to prevent relapse
Of course ! Patient information will be kept confidential.
It depends on your physical and mental condition. The price is not the same for all patients because the treatment is personalized.