Methamphetamine addiction treatment in a Hospital in Turkey: Find Out All
Known as "Crystal Meth", Methamphetamine is an extremely addictive and toxic substance related to amphetamine. Its effects are similar to those of cocaine (psychostimulant and euphoric effects). However, Methamphetamine is cheaper and can be made at home.
This drug can make the person who uses it addictive very quickly.
Methamphetamine addiction treatment in Istanbul requires the commitment of the patient and the support of those around him. With the help of Turquie Santé advisers, overcoming addiction to "Crystal Meth" in a clinic in Istanbul is possible.
Any Question ?
Get in Touch.
We're Here to Help.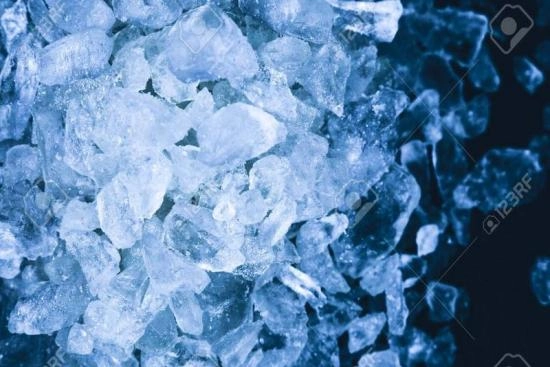 The accuracy of the content has been reviewed by our Medical Commission.
Methamphetamine: what is it?
Composed primarily of ephedrine and pseudoephedrine, methamphetamine is a substance found in some cold medicines. Other substances can be part of its composition such as:
Muriatic acid;
Ether;
Sulfuric acid;
Insecticides;
Solvents;
Fertilizer;
Iodine;
Detergents.
Since it is often illegally synthesized, you can never know what Methamphetamine actually contains.
Among its common names: Crystal Meth, Ice, Meth or Tina. It comes in the form of tablets, white crystalline powder or fine blue or transparent crystals. It can be consumed orally (swallowed),nasal (snorted) as it can be smoked or injected intravenously.
What are the consequences of Crystal Meth addiction?
Crystal Meth causes the release of dopamine in large quantities in the limbic system. It has a neurodegenerative effect, destroying the neurons responsible for dopamine and serotonin. Over time, consuming Crystal Meth leads to a decrease in dopamine levels. This can cause symptoms similar to those of Parkinson's disease to develop.
The consequences on the central nervous system are:
Increased attention;
Hyperactivity;
Loss of appetite;
Increased respiratory rate;
Malignant fever and euphoria.
Other effects can also be observed in consumers of Crystal Meth such as:
Irritability;
Sleep disorder;
Confusion;
Quivers;
Muscle contractions;
Anxiety;
Violence and paranoia.
Malignant fever and muscle contractions can even lead to death.
What to do to help a person addicted to Methamphetamine?
If your friend or loved one is addicted to Methamphetamine, there are steps you can take to support them. Drug addiction is not easy to overcome without the help of a doctor specializing in addiction medicine. However, you can give your friend or loved one your support to motivate them. For it :
Research Methamphetamine to find out its effects;
Understand that drug addiction is a clinical disorder and that your friend or loved one is not at fault;
Learn about addiction treatment;
Talk to your friend or loved one about the problem, offer your help;
Encourage this person to consult a doctor, a psychiatrist-addictologist or a psychotherapist.
If your relative or friend expresses his will to get out, you can refer him to Turquie Santé advisers. We are committed to helping any addict find the best doctors of psychology and psychiatry in Turkey.
Treating your Methamphetamine addiction in Turkey: what are the steps?
As with any other drug addiction, treatment for Crystal Meth addiction involves several therapies which can be cited as follows:
Cognitive and behavioral therapy
This therapy aims to identify the triggers, behaviors, and thoughts that led to this addiction. The psychotherapist can employ strategies to modify these behaviors. These allow you to improve control of yourself, your emotions and your behavior. Thus, the patient is no longer dependent on his addiction and can control his drug use.
Motivation stimulation therapy
This therapy allows the patient to become aware of the reasons why he is there. It helps him understand why he needs help.
This therapy aims to increase patient engagement and motivation and keep them in a positive state.
Family therapy
This therapy involves the patient's family such as their spouse, parents or children. It is based on exchanges and conflict resolution which can promote patient remission.
Treatment of Crystal Meth addiction in Turkey: How not to relapse?
Weaning from Methamphetamine addiction is extremely exhausting. Staying sober will require staying strong and asking your doctor for help when needed. However, be aware that there is no one size fits all solution for everyone. Your treatment should be specific to your condition and state of health. Additionally, if you are struggling with Crystal Meth addiction, there are chances that you are struggling with other disorders as well. It could be illnesses, financial, family or legal issues. You should also avoid isolation after your withdrawal. It is very important to have people around who can help you stay sober.
Absolutely do not take cash or your credit card with you. Don't take your money out of the bank and ask your loved ones to help you out in an emergency. You can also ask to be placed under guardianship if your situation requires it.
Most people think of adopting pets. This increases dopamine concentration in the brain and makes it easier to support life without Methamphetamine. However, regular physical activity and regular check-ups will only do you good.
Treating your Crystal Meth addiction in a clinic in Turkey: confidentiality and comfort
At the addictology health facilities in Istanbul, patients can expect privacy and comfort. Indeed, respect for the confidentiality of exchanges is guaranteed. Contact with relatives is obviously facilitated.
Patients also have the option of completing all the steps anonymously. Indeed, discretion is a fundamental value in hospitals and clinics in Istanbul and medical confidentiality is protected by law.
What is the cost of treatment for methamphetamine addiction in Turkey?
The medical services offered by healthcare facilities in Turkey are generally not expensive. However, the cost will vary depending on the patient's state of health, the tests they are undergoing and the time spent on their case.
The prices include a complete assessment of the patient's physical and mental health as well as an assessment of his dependence. Adding to this, a complete medical check-up and additional examinations can be added if necessary.
To know the estimated price of the procedure and obtain a free quote, you can contact the counselors of Turquie Santé.
Share this page
Frequently asked questions
Understand that this is a clinical disorder that only a doctor (psychologist, psychiatrist, addictologist) can cure. However, you can advise him and refer him to clinics dedicated to the treatment of methamphetamine dependence in Turkey.
To avoid relapse after your treatment for methamphetamine addiction, here are our tips:
Adopt a pet.
Play sports.
Make regular checks with your doctor (psychologist, psychiatrist-addictologist).
Avoid whatever got you into the addiction in the first place.
Ask for help when the situation requires it.
Yes ! No data concerning you will be made public.