Alcoholism is trouble that can occur to everyone, without exception. If you are reading this, you have probably known it, or you know someone who's dealing with it. If you are seeking a solution for you or for a loved one, you are headed in the right direction!
Do not worry, we are not going to judge you or teach you lessons, but only guide you. With the help of the best addiction treatment doctors, your alcohol addiction treatment in Istanbul will pay off. However, before fighting an enemy, you have to get to know him well.
Any Question ?
Get in Touch.
We're Here to Help.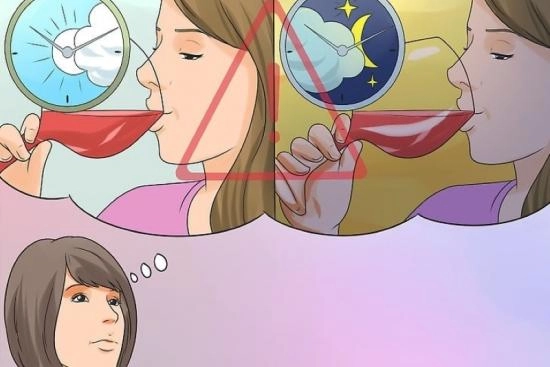 The accuracy of the content has been reviewed by our Medical Commission.
What is alcoholism?
A person is called an "alcoholic" when he shows a strong and repetitive desire to consume alcoholic beverages. Alcoholism or "alcohol dependency" is simply an alcohol addiction. This dependency manifests itself by:
The tolerance of the subject to high doses of alcohol ;
Showing a withdrawal syndrome in case of alcohol deprivation ;
The addicted consumer spends a lot of time and money buying and consuming alcohol.
Alcohol addiction does not occur overnight, it takes several years for an individual and those surrounding him to notice the problem.
If you suspect that you or a loved one is suffering from alcohol addiction, do not hesitate to seek help. With the help of the best doctors specialized in addiction treatment in Istanbul, you will finally be able to wean yourself off alcohol.
What are the causes of alcohol addiction?
Being an alcoholic is mainly due to a neurobiological problem with the emission of dopamine, also called "the molecule of pleasure". This molecule is the main neurotransmitter in the brain's reward system. If every time a person drinks alcohol he feels good, it will push him to drink more.
There are other risk factors, we can mention them as follows:
Psychiatric diseases: such as schizophrenia, depression, or anxiety.
Social factors : such as poverty, isolation and shyness.
What are the risk profiles?
Alcohol dependency varies depending on the subject's sex, age, genes, and cultural background. For example :
Women and teenagers are more likely than others to become alcoholics.
People who have alcoholic parents are 50 to 60% more likely to become addicted to alcohol.
Individuals who grew up in a poor environment consume more alcoholic beverages than those issued from an upper class.
Subjects with psychiatric disorders seem to be more vulnerable to alcohol.
What are the consequences of alcohol addiction?
Long-term abuse of alcoholic beverages promotes the development of several diseases that can sometimes lead to death, such as:
Cancers diseases
Alcohol dependency increases the risk of cancer regardless of the type of alcohol consumed. These cancers can affect the upper aero digestive tract, liver, colon and rectum.
Diseases of the liver and pancreas
Ethanol, the main component of alcoholic beverages, is a destructive toxin for the liver. It is often the cause of cirrhosis, a chronic and incurable disease which very often results in death.
Alcohol doesn't just damage the liver. In fact, in the majority of cases of pancreatitis observed, the main cause is excessive alcohol consumption.
Brain diseases and mental disorders
Alcohol dependence can cause memory impairment, which can even lead to Korsakov syndrome, a disease that irreversibly destroys memory.
Alcohol dependency is also responsible for mental disorders such as anxiety, depression, and insomnia and can even lead to suicide.
Cardiovascular diseases.
People who are alcoholics are more likely to have high blood pressure and have strokes. In addition, drinking large amounts of alcohol all at once can cause heart rhythm disturbances. These disturbances increase the risk of sudden death.
How can I help an alcoholic?
It is difficult to help a person quit alcohol against their will. This is why it must be done with delicacy and a lot of empathy.
You also need to understand why this person is drinking. Is it for comfort? Is he having problems that he's trying to drown in alcohol? Are some people badly influencing him?
Obviously, you can't answer these questions on your own, all you can do is not judge or blame him. Because if you do, your loved one will resist you and will consume more alcoholic drinks. This is why it is important to seek the advice of a specialist. Do not hesitate to call a doctor specializing in psychotherapy to answer all your questions.
Turquie Santé can help you reach the best alcoholism treatment clinics and the best specialists.
However, it is up to the subject to express his desire to be cured and submit his request for medical treatment. It is also possible that a detoxification cure is imposed on the patient in the following two cases:
A criminal conviction with the obligation of medical care;
Be placed under supervision.
Treatment of alcohol addiction in Turkey: stages and duration
The treatment of alcohol dependency goes through several steps:
The diagnostic phase
The purpose of this step is to determine the degree of the patient's dependency and its effects on his health. It combines several procedures such as:
The cytobacteriological analysis of urine;
Screening for HBV, HCV and HIV;
A blood test (blood count numbers);
A blood biochemical analysis;
The electrocardiogram (ECG);
A series of procedures (Endocrinology, Uronephrology, Pulmonology, Gastroenterology);
Psychological test.
Other exams can be added if the patient's medical condition requires them.
Treatment phase
Different types of treatments are used to help people overcome alcoholism :
The weaning phase : This is the stage during which the patient refrains from consuming any alcoholic substance. It aims to remove the ethanol toxin from the patient's body while overcoming the withdrawal syndrome. The stage lasts ten days, and it also includes medication and food supplements. The purpose of that is to allow the affected organs (brain, liver, and kidneys) to recover.
The psycho stabilization phase : This is the phase during which the psychiatrist helps the patient to psychically free himself from alcohol. Indeed, the patient will begin to enjoy his state of sobriety through several procedures, such as:
Aversive stimulus techniques : This therapy combines the pleasant feeling of alcohol with an unpleasant feeling. This helps to develop, inside the patient's subconsciousness, a feeling of distastefulness for alcohol.
N.E.T. Therapy : A procedure that helps stabilize hormones that are imbalanced due to alcohol.
The Transair procedure : This treatment aims to normalize the functions of the brain and reduce mental disorders caused by alcohol.
Psychotherapy : This step includes several techniques. However, it is mainly based on interviews between the psychotherapist and the patient in order to assess his behaviour.
How can I avoid recidivism after my alcoholism treatment?
For a year, the patient is given a drug that causes an unpleasant reaction to alcohol consumption. This medicine exists as an implant, an injection or tablets.
The posttreatment is essential for drunkenness curation. Indeed, the patient and his family must keep in touch with the hospital and the attending doctor for a year. It is also necessary to change its daily habits, to be examined regularly and to respect the prescribed doses of medication.
Why choosing an alcoholism treatment center in Turkey?
Turquie Santé counsellors will assist you while choosing a clinic for your alcoholism treatment. Our clinics guarantee you:
Respect for your personal life and your privacy.
Respect for your medical secrecy.
No additional costs will be charged.
High success rate.
Compliance with international standards.
Interpreters at your disposal.
How much does alcohol detoxification cost in Istanbul?
The price of alcohol addiction treatment stay in a private clinic or hospital in Istanbul, Turkey differs from clinic to clinic. Of course, the cost depends on the duration of the medical stay and the medical care employed.
Turquie Santé can help you save up to 25% of your budget. It is possible to get a free quote for an alcohol detox stay in Turkey!
Share this page
Frequently asked questions
In order to prevent relapses, here are our tips:
Sign up for group therapy;
Avoid overwork;
Find alternatives to alcohol, a new occupation for example;
Do not drink during the holidays, not even a drink, the alcohol will always be more powerful than you.
Yes ! As with alcoholics anonymous, patients in alcohol withdrawal centers in Turkey can remain anonymous. No information will be shared against their will.
There is no fixed duration for all patients. Each patient receives personalized treatment specific to their situation. Therefore, the duration of treatment is variable.