Oophorectomy is a common surgical procedure in which a woman's ovaries are removed. This procedure may be performed in Turkey for a variety of reasons, including to treat medical conditions such as endometriosis, ovarian cysts, or ovarian cancer, or to prevent an unwanted pregnancy.
Any Question ?
Get in Touch.
We're Here to Help.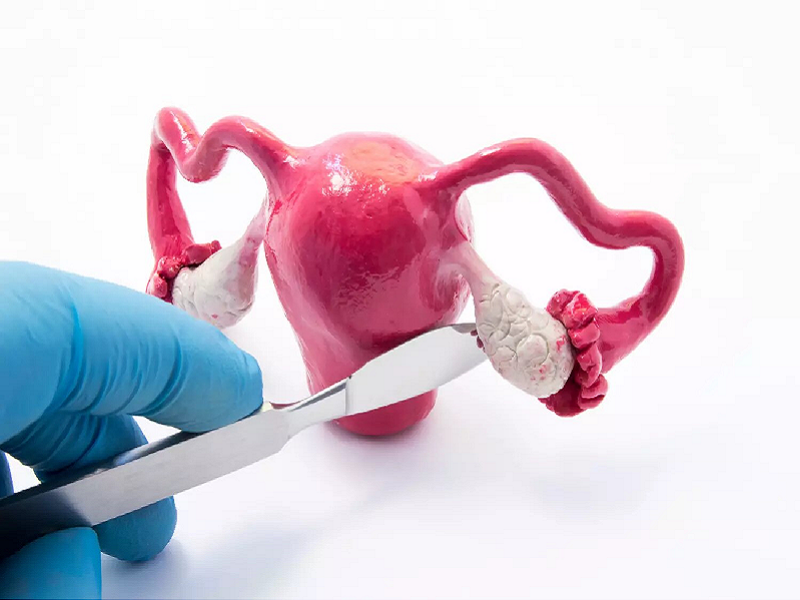 Intervention or treatment's duration
Between 30 minutes and 1 hour, depending on the case
Recovery time
24 hour hospitalization
14 days of convalescence
The accuracy of the content has been reviewed by our Medical Commission.
Types of Oophorectomy
An oophorectomy is a surgery to remove one or both of the patient's ovaries. In some cases, an oophorectomy is combined with the removal of one or both fallopian tubes.
Unilateral oophorectomy: Surgery to remove only one of the two ovaries.
Bilateral oophorectomy: surgical removal of both ovaries.
Salpingo-oophorectomy: It is a salpingectomy combined with an oophorectomy. It is defined as unilateral when it involves one ovary and the connected fallopian tube, or bilateral when it involves both ovaries and both fallopian tubes.
Salpingo-oophorectomy with hysterectomy: This includes removal of the uterus. This surgery is performed only in severe cases where there is no alternative, as it has a major impact on the woman's life.
Preparation for ovary removal surgery
Before undergoing an oophorectomy, the patient should discuss the procedure with the surgeon and anesthesiologist.
In general, you should avoid eating and drinking for several hours before surgery. However, your surgeon will tell you what precautions to take in the hours or days immediately before surgery.
How the surgery is performed in Turkey?
Ovarian removal surgery is divided into two phases:
Anesthesia of the patient: which can be general, spinal, or epidural
Removal of one or both ovaries, one or both fallopian tubes, or the uterus: three different surgical techniques are used, including abdominal oophorectomy or laparotomy, vaginal oophorectomy, and, laparoscopic oophorectomy.
Risks and side effects of an oophorectomy
Although oophorectomy can be an effective treatment for certain medical conditions, it also has potential risks and side effects:
Risks related to anesthesia: such as allergic reactions and, breathing or heart problems.
Post-operative pain and discomfort: It is common to experience some pain, discomfort, or stiffness in the pelvic area, as well as nausea, vomiting, or fatigue.
Risk of infection, especially in the pelvic area or surgical wound.
Although rare, there is a risk of excessive bleeding during or after the operation, which may require a blood transfusion or additional surgery.
Early menopause.
Increased risk of cardiovascular disease and osteoporosis.
It is important to discuss with your doctor the benefits and risks associated with an oophorectomy, as well as possible treatment alternatives in Turkey, before deciding to undergo surgery.
Results of an oophorectomy
The recovery time after an oophorectomy depends on each individual's situation, including the reason for the surgery itself and how it was performed. Six weeks after surgery, almost all women are able to resume their normal activities. Women who have laparoscopic or robotic surgery can resume their normal activities as soon as two weeks after the procedure.
Cost of Ovarian Removal in Turkey
The cost of oophorectomy in Turkey can vary depending on several factors, such as
The clinic or hospital where the procedure is performed
The qualifications of the surgeon
Preoperative tests
Hospitalization costs
Post-operative care
You can opt for a free consultation with our top partner surgeons in Turkey to learn more about the procedure and the exact price of an oophorectomy.
Don't worry about the price, Turquie Santé will negotiate the lowest prices for you to have your oophorectomy in Turkey.
Share this page