The back is a very important part of the body because it is composed of the most complicated organ which is the spine. The latter is responsible for controlling instinctive reflexes and body movement.
Scoliosis is a permanent and lateral deviation of the spine that results from the inclination, rotation, and deformation of a vertebra. This condition cannot be automatically corrected and usually requires surgery, physical therapies and many re-education sessions.
Scoliosis is a dynamic deformity that can occur at any time in life. It initially appears with a curve of modest size.
This condition is common, it occurs in almost 10% of the population. Regular clinical exams, in case of the onset of a slight curve, allow the orthopaedic surgeon to measure the potential risks.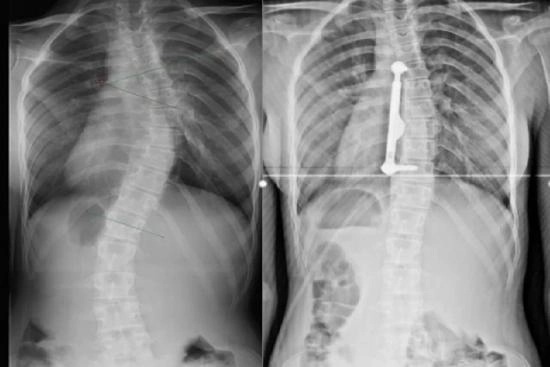 Intervention or treatment's duration