Voice restoration surgery, also known as phonosurgery, generally involves improving voice function to restore a patient's speaking ability.
The surgery of the voice, is a very special surgical modality that is articulated on the vocal cords or on the cartilaginous structures within which are the vocal cords.
The goal of phonosurgery is to enhance the quality of the voice signal as often as feasible. Beside of that, it aims to restore to the operated string an anatomical alteration as similar to normal anatomy as feasible, as well as a smooth and regular glottic vibration as close to physiological vibration as possible, so that the physiological criteria of normal vocal cord vibration are fulfilled.
Any Question ?
Get in Touch.
We're Here to Help.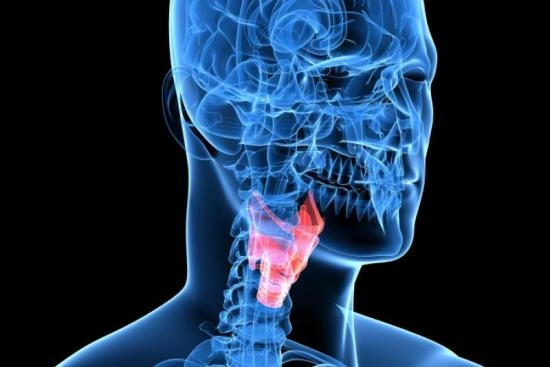 Who is this procedure for?
• People with spinal cord nodules, polyps
• Individuals with intracordal cysts
• Patients with laryngeal paralysis
• People with chronic Reinke's edema
• Patients with paralysis of the vocal cords
Intervention or treatment's duration
Recovery time
• A one-week rest period
• Rehabilitation lasts at least 3 months
The accuracy of the content has been reviewed by our Medical Commission.
Moreover, phonosurgery differs from laryngoscopies made for biopsy purposes, which are excluded from this exposure. Whatever technique is used, phono surgery is always part of a therapeutic strategy that includes the surgical procedure, the correction of etiological factors, and the management of vocal dysfunctions in the Otorhinolaryngology (ENT) specialty.
What causes phonosurgery?
Voice problems or difficulties in pronunciation are common reasons for using voice restoration surgery. Therefore, there are several reasons for adults to undergo phono surgery :
Infection context (laryngitis, tracheobronchitis)
Acid reflux Tobacco use (risk factors for cancer of the larynx and vocal cords)
Throat trauma (for example, intubation under general anesthesia)
Long-term inhalation of oral spray therapy (such as asthma patients)
Severe psychological trauma (common in spastic dysphonia)
Voice restoration surgery is usually performed in the presence of an alteration of the tissues of the vocal cords or of these that cause aphonia. In addition, it is also indicated in case of benign lesions such as:
Spinal cord nodules
Polyps
Intracordal cyst
Laryngeal paralysis
Chronic Reinke's edema
Paralysis of the vocal cords
Surgery for voice restoration in Istanbul Turkey
Phonosurgery in Istanbul Turkey is performed on an outpatient basis under general anesthesia by a suspended laryngoscopy using micro-instruments and lasers. It consists of the insertion of a laryngoscope through the mouth, to reach the vocal cords without damaging the neck or leaving scars and is carried out using a surgical microscope. The goal is to restore the function of the vocal cords by affecting the healthy mucosa as little as possible, to allow a quick recovery. It is also possible to use the CO2 laser for voice restoration surgery.
Clinical analyses, diagnostics, anesthesia tests, and a physical examination will be necessary before surgery in Turkey. In addition, the specialist surgeon will perform a complete phoniatry examination.
Following the surgery, the patient will have to keep his voice at rest for about a week: he will have to limit the vocal cords to the maximum. You may feel discomfort in the first few days that should disappear quickly.
Prices of Voice restoration surgery in clinics of Turkey
The price of surgery for voice restoration in Istanbul Turkey remains affordable compared to those in Europe. On this, Turquie Santé guarantees you a perfect price negotiation in the best clinics in Istanbul.
Under the guidance of the most experienced surgeons in the world and with a package including different services (transport, hotel, stay, etc.),Turquie Santé ensures you a perfect medical stay and better medical assistance adequate to your state health and your surgical needs. We assure you the cheapest prices to carry out your intervention.
Share this page