Before / After photo The aesthetics of the lips, Why?
Lips are a fundamental element of the face, they play a very special role in personal relationships. The lips, that is considered to be the center of seduction and communication, play a crucial role in the attractiveness of women. Lip aesthetics offer various remedies to reveal the smile that you deserve through thinning your lips so that they do not lose their sensuality.
Peculiarities of the lips
Lips are particularly sensitive to the aging process and early dehydration. The lips can lose their attractiveness because of sadness, fatigue, and environmental damage.
The common problems of lips are:
A refinement of the lips.
An extension of the distance between the upper lip and the base of the nose.
A loss of volume.
Over time, the skin becomes sensitive to muscle contractions causing the appearance of wrinkles and degradation of the oral contour and small folds of the lips and especially in smokers.
The aesthetics of the lips in Turkey & Istanbul allow to correct the imbalance between the upper and the lower lip, especially for people who have lips that are too thin lips.
The various possible techniques in Cosmetic Lip Surgery and Anti-Aging Medicine
Several lip aesthetic techniques exist to remedy and counter the effects of time. We can mention the embellishment, rejuvenation, and dehydration.
Our partner clinics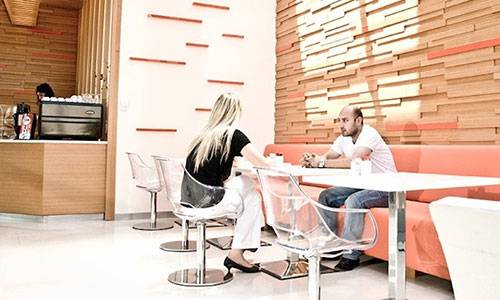 Techniques for beautiful lips in Turkey & Istanbul
The aim of these techniques is to reformulate the lips and lift the cupid's bow, increase the volume of the lips and reaffirm the philtral ridges. All these techniques lead to a result: redraw your smile with a dream burst.
Lip lifts
The lips are neglected compared to the face. To have luscious lips, several lifting techniques exist:
The upper lip lift
Lifting the upper lips reduces the skin height between the nose and the mouth. This technique is more effective for older adults so that the upper lip is lifted and the skin is sewn just below the nose.
Mouth corner lift
The surgery of the corners of the lips makes it possible to raise and lift the corners of the lips which have fallen as a result of the weakening of the tissues above the external edges of the corners of the lips. The technique involves cutting a small wedge-shaped strip of skin above the outer edge of the mouth's corners.
Lip augmentation
V to Y lip lift in Istanbul & Turkey is used to increase lip size by pushing and unrolling tissue from the inside of the lip through hyaluronic acid injections. Silicone implants to increase lip volume are available but they are not recommended for use.
Lip remodelling
The remodeling by the techniques of lip aesthetics is done by the injection of fillers, either by the introduction of a flexible implant which allows a flexible increase or by the insertion of autologous material which means fat taken from the patient's body.
Last update : 06/12/2019