Before / After photo Lip cosmetic surgery is a modern surgery that has become increasingly popular in the world but also in Turkey.
Several surgical techniques are available; Injectable fillers, lipofilling, collagen injection and permalip.
The Permalip: what peculiarities ?
Permalip is a silicone-based implant that increases the size of the lips. Permalip is currently much more used than other cosmetic surgery techniques.
Who is this Permalip for?
This technique is for people with asymmetrical small lips. This is a more popular e plastic surgery, with the aim of having beautiful lips with a permanent result.
What are the types of lip augmentation?
In fact, this implant exists in several lengths and diameters; from 3 to 5 mm. The choice of this one depends on the indication.
Our partner clinics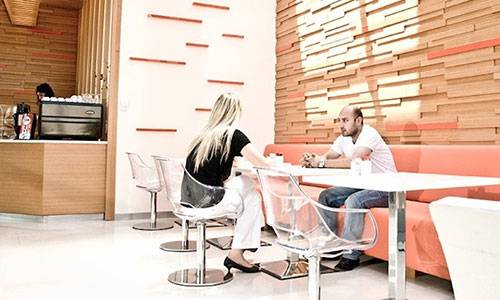 Why consult before the operation?
You have to make an appointment with the surgeon. A first consultation is necessary.
Before programming the installation of Permalip, it is necessary to clearly specify its antecedents as well as the current treatment, in particular the taking of anticoagulants and anti platelet aggregates.
How is the operation in Turkey going?
This treatment is performed under local anesthesia in a sterile environment by a well-experienced surgeon. It lasts about an hour maximum.
The surgeon introduces a soft pipette via a fine incision at the corner of the mouth. The patient (the patient) can return the same day.
What postoperative consequences?
Operative follow-ups are simple and complications are rare. The latter may be haemorrhagic in patients on anticoagulants or anti platelet aggregates.
The result is excellent guaranteeing beautiful lips with a beautiful smile.
How much does Permalip cost in Turkey & Istanbul?
This aesthetic intervention has a rather interesting price in Turkey and Istanbul. You can request your free quote and you will receive the opinions of the most recognized doctors in lip surgery in Turkey. In general, the price of such an intervention in Turkey is from 800 Euros.
Last update : 28/02/2020