Obesity Surgery: Sleeve Gastrectomy
Sleeve gastrectomy is a restrictive intervention that intends to reduce the amount of food ingested through reducing the stomach and consequently decreasing the sensation of hunger. In fact, several solutions are proposed to solve this problem, but the most effective and widespread is the "sleeve gastrectomy".
The accuracy of the content has been reviewed by our Medical Commission.
Gallery (1)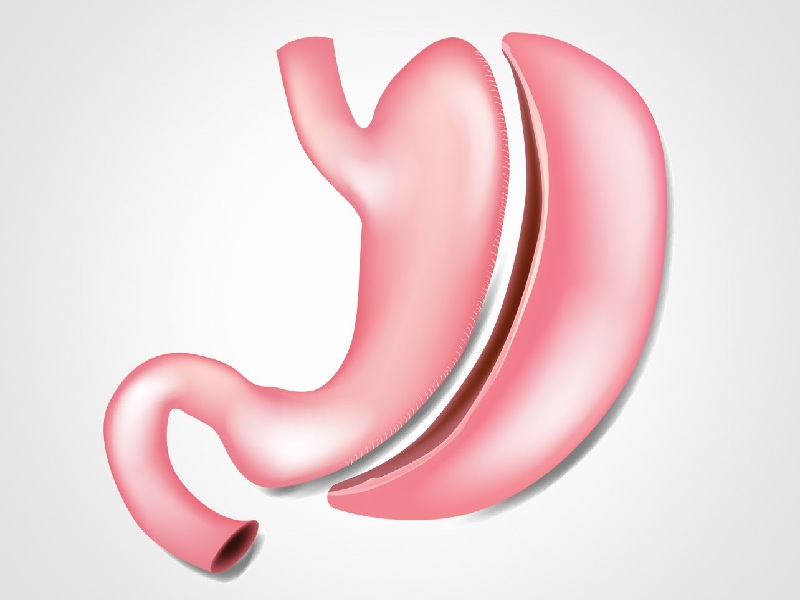 Who is this procedure for?
Patients with a BMI bigger than 35
Obese patients linked to other health problems such as diabetes, sleep apnea, heart disease
Patients with low self-esteem due to their physique
Side effects
Bleeding
Infection
Diarrhea
Nausea and vomiting
Intervention or treatment's duration
The operation lasts between 2 and 3 hours
Recovery time
Return to work 2 weeks after the operation
Back to sport one month after the operation
Photos: Before / After (4)
How it works ?
Sleeve gastrectomy: what should you know?
Sleeve gastrectomy or "calibrated vertical gastroplasty with gastric resection" is the most widely used cosmetic procedure in the world to treat obesity. It consists in permanently removing part of the stomach (the left two thirds of the stomach), thus forming a narrow calibrated tube. This operation has three objectives:
Reduce the amount of food the person consumes.
Act on the hormone ghrelin which is responsible for hunger.
Change the perception of tastes.
Procedure in Turkey and Istanbul
Before a few weeks of the intervention of gastric sleeve, a detailed report is obligatory containing the consultations with the surgeon to evaluate the state of patient, a meeting with the psychiatrist, nutritional consultations with the nutritionist doctor, a consultation with the cardiologist, a blood test...
During the few days preceding the operation, the patient must follow a strict diet based generally on yogurt and water, after which he/she must fast for 12 hours before surgery to facilitate the work of a doctor. The operation is performed under general anesthesia and lasts 2 to 3 hours with 3 days of hospitalization. The weight loss after the operation is of the order of 4 kgs per month, during the first 6 months, then from 2 to 4 kgs per month.
Does this Intervention Present Risks?
The operation of sleeve gastrectomy can treat obesity as well as other types of diseases such as diabetes and have a beautiful body.
Its complications are rare: anesthetic risk, risk of bleeding, vomiting, and nutritional deficiencies.
Gastric sleeve is a very effective operation that helps fight against obesity and have a beautiful silhouette but it requires continuous post-operative and nutritional monitoring.
Price of a Gastric Sleeve in Turkey & Istanbul
The price of a gastric sleeve intervention in Turkey and Istanbul remains acceptable compared to prices in Europe. On our part, Turquie Santé is in charge of negotiating for you the best conditions and price offers for your gastric intervention in Turkey or Istanbul.