Before / After photo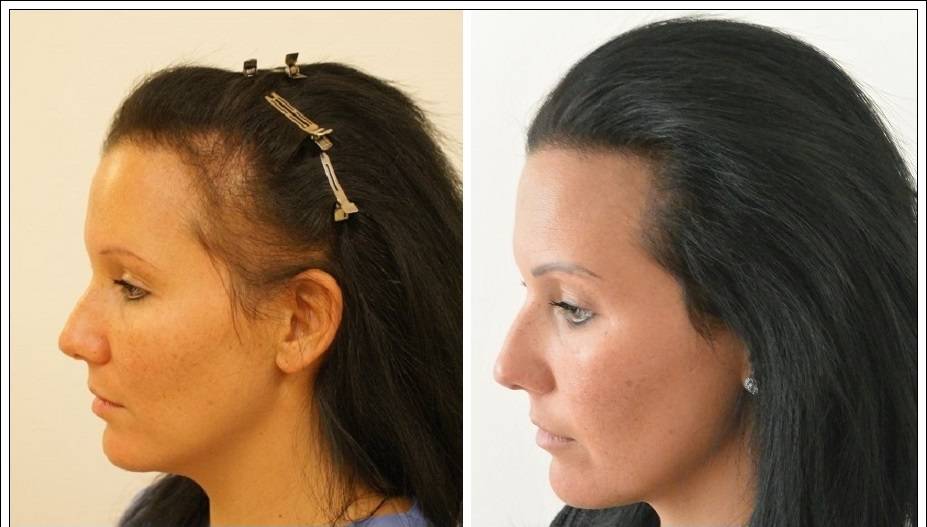 Lowering the hair line: what you need to know
A very broad forehead can be of genetic origin, the result of an aggressive fall of the hair or also of an old surgery on the level of the face. If the hair line of the forehead is set too high, it can influence the balance of the face, annoy the person and limit his hairstyle choices. Surgeons always have the solution for this kind of problems through the surgery of lowering the hair line.
What is a lowering of the hair line?
The lowering of the hair line, also known as forehead reduction, is a surgical technique applied to women and men who have a naturally broad forehead or who have problems with hair loss. The goal of this surgery is to reduce the forehead size to improve the face appearance.
Lowering of the hair line: the necessary preparations
Like all cosmetic surgeries, forehead reduction requires some preparations before the day of the operation. A consultation with the surgeon a few days before the operation is mandatory to examine the patient and set the objectives of the operation.
The intervention:
The lowering of the hair line is performed under local anesthesia and sedation. It involves removing the strip of skin just below the hairline (which will be lowered and secure in its place). The scar is hidden behind the hairline so it's impossible to notice.
Lowering of the hair line: post-operative phase
This type of surgery does not have serious side effects, but in some cases there is the risk of bleeding, bruising, infection or pain that can be treated with medication.
There are people who prefer hair transplant instead of bruise reduction, it is an effective surgery too, but, the doctor is the only person who can decide the type of intervention to be performed based on several indications. .
Our partner clinics