Before / After photo
Promo What is Hair Transplant?
A Hair transplant consists of digging hair follicles from a rich body part for implantation in a poorer part of the body. It's for the purpose of treating baldness, but also for the densification of chest hair, beard hair, or eyelashes.
Hair Transplants are treatments performed under local anesthesia. Therefore, the patient is conscious during his/her intervention but the treated part is asleep. In the first place, the scalp is washed and then treated with an antibacterial agent before the hair is extracted. Naturally, the grafts grow in groups of 1 and 4 hairs, and therefore the advanced techniques consist of taking and then transplantating the follicular units according to these groups.
Techniques for successful results
The hairs are removed by Follicular Unit Extraction (FUE); this technique includes removing follicular units from the donor area in order to implant them in the recipient area. With FUE, robotic surgery can often be an option not only for Turkish clinics but also for DHI.
The FUE has more advantages compared to the old banding method, such as less patient discomfort, quick recovery, and no scars. But, this technique takes longer and costs a little more than the old technique.
Why Should you Choose Turkey & Istanbul?
As an aesthetic procedure, hair graft is cheap in Turkey, it is generally supported only by the patient and not covered by insurance. In France, this costs approximately 4.000 Euros.
With Turquie Santé, we help our patients to pay the cheapest prices but not at the expense of quality thanks to our network of more than 70 clinics present in Izmir, Istanbul or Antalya.
Our partner clinics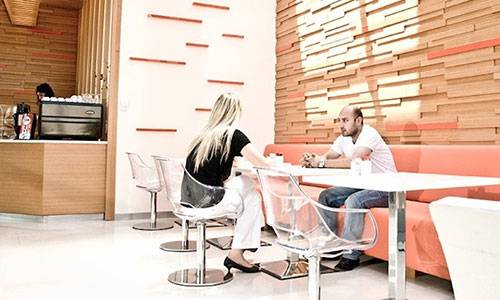 What should be done before the Surgery?
A preoperative consultation is planned and a discussion with the surgeon will help define the patient's wishes more precisely. Indeed, our doctors examine the capillary density of the crown and the texture of the hair. They will also make a capillaroscopy.
They will ask you about your expectations in terms of future hairstyle that will be necessary for the elaboration of your medical record.
The physician will clearly state what is and what is not feasible in order to achieve a reasonable and aesthetically successful strategy in the short, medium, and long term.
Recovery after the Intervention
Your scalp can be painful, and you may need to take medication after a hair transplant, such as:
A pain reliever.

Antibiotics to decrease your risk of infection.

Anti-inflammatory drugs to reduce swelling.
Most people can return to work several days after the hair transplant.
It is normal for transplanted hair to fall two to three weeks after surgery. This paves the way for new hair growth. Most people will see a certain amount of new hair growth 8 to 12 months after surgery.
A Cheap Hair Graft
With our clinic partners, hair transplants and hair graft are available at a cheap price in Turkey, Istanbul, Izmir, Antalya, and Ankara, from 900 Euros in package including airport transfer and 2 nights in the hotel.
Last update : 29/03/2020