What is a Scalp tattoo?
Scalp tattoo is an innovative tattoo-based method that is specifically designed for people with hair problems such as baldness and alopecia. The best dermatologists in Turkey and Istanbul prick small amounts of dyes inside the skin to mimic natural hair.
The accuracy of the content has been reviewed by our Medical Commission.
Gallery (1)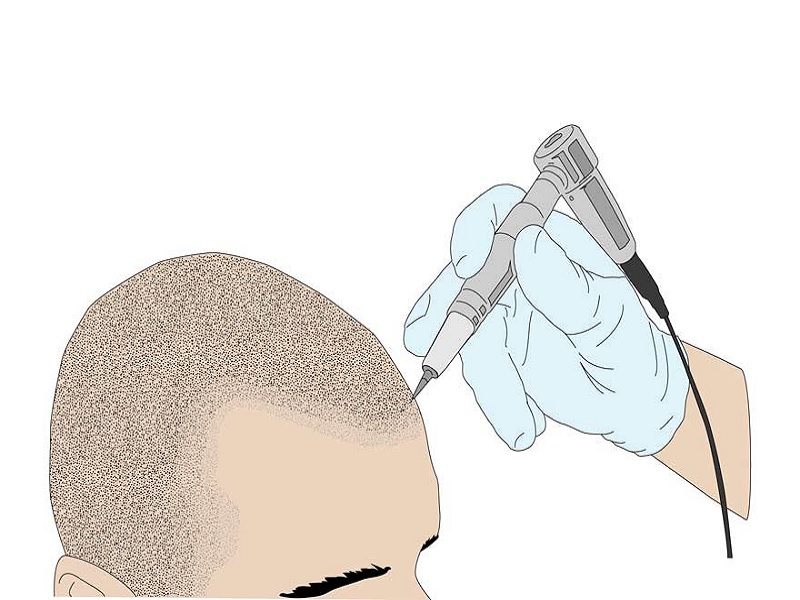 Intervention or treatment's duration
The intervention lasts between 1 to 3 hours
How it works ?
What are the Abnormalities Detected in the Scalp?
There are many problems that can be eliminated by using a scalp micropigmentation, such as:
Baldness
Scars on the scalp from surgery, an accident, burns and, chemotherapy.
Brittle hair
Curly hair
Why do we Lose our Hair?
Many reasons lead to hair loss, such as:
Childbirth that causes hormonal changes.
Following a major surgery
Severe diet for weight loss.
Stress
The use of certain drugs.
The pelade.
The alopecia areata.
Chronic illness
Sun exposure.
Benefits and Prices/ Costs of Scalp Micropigmentation in Turkey
Scalp tattoo is an ideal solution compared to other solutions such as covering the head, wearing hats or using wigs. In addition, this technique has minor side effects such as tingling. The result can be observed after two days.
You should consider the advice of your doctor who will provide you with a number of tips before and after surgery to avoid side effects.


Treatments of Micropigmentation and costs/ Prices in Turkey
Since this is an aesthetic procedure, the commission costs of scalp micropigmentation in Turkey are not very expensive, usually borne by the patient in general and are not supported by insurance.
Compare free quotes and prices of hospitals and clinics in Istanbul, Izmir, Ankara, or Antalya. Arranging appointments is absolutely free. The commission price of scalp tattoo is incomparable with other destinations like Spain and Thailand because it is much cheaper.
In France, the average price of scalp tattoo is 4,000 euros. With Turquie santé, we help our patients pay cheaper rates and offer them the best services through our network of more than 70 clinics.