Thanks to the improvement of medical technologies, it is now possible to cure a cancer without surgery. This technique is the stereotactic radiosurgery, or the so-called gamma knife treatment, in which "gamma" refers to a type of nuclear radiation.
Gamma Knife radiosurgery is a procedure that aims to treat brain cancers without using a scalpel. It is not necessary to open the skull as this operation involves using an accurate and intense radiation.
Indeed, this radiosurgery can be employed to cure brain tumours that are smaller than 3 cm. It is the safest treatment in the field of neurology in Turkey, Istanbul and the entire world.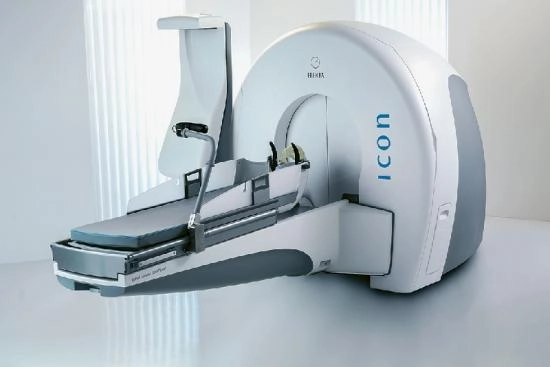 Who is this procedure for?
Patients with a brain tumour that cannot be extracted by surgery;
Patients who'd rather undergo a minimally invasive intervention;
Weakened patients on which a conventional neurosurgery cannot be performed.
Intervention or treatment's duration
The intervention lasts between 10 minutes to 2 hours depending on the extent of the tumor
The accuracy of the content has been reviewed by our Medical Commission.
Cases that require Gamma Knife Treatment
Neurosurgery is more dangerous than gamma knife radiosurgery. It involves a cut at the level of the scalp and an incision in the brain. Indeed, gamma knife radiosurgery is a minimally invasive procedure that comports fewer risks of complications.
However, this surgical technique is not suitable for all patients. In fact, doctors usually indicate this type of therapy in case of:
A brain tumour that cannot be reached using neurosurgery.
A Patient who prefers a less invasive brain surgery.
Impossibility of brain surgery to be performed on a weakened patient.
Gamma knife radiosurgery can be done in just one day and leads to fewer unwanted impacts.
Cases treated with Gamma Knife Radiosurgery in Turkish Clinics
Not all types of cancers can be cured with beams of radiation. Here are the conditions that can be treated through Gamma Knife radiosurgery:
Brain tumours
Non-cancerous and cancerous brain tumours can be managed through Radiosurgery that has proved its effectiveness. The tumour cells will decrease little by little and lose their capacity to multiply when the radiation treatment destroys their DNA (deoxyribonucleic acid).
Vestibular schwannoma
Also called acoustic neuroma, neurinoma, or neurilemoma, vestibular schwannoma is a benign tumour slowly developed. This type of tumour grows on the nerve of balance and hearing and extends from your inner ear to your brain.
Trigeminal neuralgia
Trigeminal neuralgia is a facial pain that occurs due to a nerve disorder. It may result from the pressure of a brain tumour on the fifth paired cranial nerve or an arteriovenous malformation AVM.
This condition can be cured with stereotactic radiosurgery.
Complications that are related to this minimally invasive therapy
Probable side effects may arise after undergoing neurosurgery such as:
Haemorrhage;
Inflammation;
Complication related to anaesthesia.
Fortunately, less risk may be experienced with gamma knife radiosurgery. However, a high dose of radiation may lead to the following undesirable side effects:
Inflammation will usually appear after six months. It occurs at the level of the brain or close to the zone where the surgeon has performed the intervention.
You may feel tired after the treatment session with gamma radiation.
Radio necrosis may develop after a few months following the surgery. It may not have any symptoms, but in rare cases, it may be symptomatic.
On that occasion, a treatment will be required, like the use of dexamethasone or surgery to treat radionecrosis. Anti-inflammatory medications will be prescribed by the doctor to avoid this inflammation. Added to that, vitamins will be administered to patients to reinforce their bodies.
Cost & Results of Gamma Knife Treatment in Clinics in Turkey
The Gamma Knife is the ultimate radiosurgery machine. It transmits beams of gamma rays to the brain tumour. Nothing can be felt by the patient who is conscious during the procedure.
This medical device destroys cancer cells without harming or injuring the surrounded tissues. Indeed, your neurosurgeon will not open your skull or make an incision in your scalp or brain.
What are the results of this stereotactic radiosurgery?
A scar will remain in the brain after the surgery, but the tumour will disappear. Deformities of blood vessels (vascular malformation) that exist in the brain will be healed through Gamma Knife radiosurgery. If the tumour is 3 cm small or less, it will be totally eliminated after the radiosurgery.
The duration of this intervention is between 10 minutes and 2 hours and this relies on the stage of the tumour. This procedure does not require a hospital stay, the patient will be able to leave the same day.
What is the price & cost of stereotactic radiosurgery in Turkish hospitals?
In Turkey, some hospitals and clinics offer this innovative therapy to their local and international patients. Added to that, the health services offered in our partner medical facilities in Turkey are available at an affordable cost and price.
Our medical counsellors will put you in contact with the best clinics for your gamma knife radiosurgery in Turkey.
What Should I do to obtain a consultation for this stereotactic radiosurgery in Istanbul?
Discussing your particular condition with your doctor is extremely important. With Turquie Santé, the treatment through gamma knife is offered at the hospitals or clinics in Turkey, Izmir, Ankara, Antalya, and Istanbul. Our main purpose is to attain the desired results that are sought by our clients.
You can ask for an online consultation, book an appointment or request a personalized quote concerning your stereotactic radiosurgery (gamma-knife) in Turkey, by sending your medical file through the link below.
Share this page