Before / After photo The skin requires care to keep its purity and brightness. This organ is particularly sensitive to the aging process and early dehydration, sadness, fatigue and environmental harms. In this context, chemical scrub can prevent all these unwanted effects and get rid of impurities and toxins from our skin.
Chemical scrub in Turkey, what is it?
The chemical scrub, this specific exfoliating care unclogs the pores in depth without damaging the epidermis. Exfoliation is a technique applied to have a clear skin. Dead cells require rubbing to remove it from the surface of the epidermis this helps regenerate dead cells and improve the complexion. The skin becomes softer and sharper.
The scrub is performed with a moisturizer and exfoliating ingredients, the latter exists either chemical or mechanical. The first is molecules that have a chemical action and the second is with abrasive grains with friction on the skin
To have a good exfoliation, wet your face, drop a dab of exfoliating product, be brief, rinse preferably with cold water, moisturize once the facial scrub finished. Which method to choose and for which type of skin? What results to expect and why? How to choose your exfoliating product?
Types of chemical scrubs
Chemical peeling (acidic)
The acid scrub in Turkey is based on methods practiced in dermatology, it attacks the dead cells of the epidermis through acidic agents. Among the acids are fruit acids or organic compounds. The choice of these acids is related to the type of skin to avoid the risk of irritation.
Among the acids we find AHA and BHA are powerful and very interesting cosmetic ingredients if they use them wisely.
Glycolic acid (Alpha Hydroxy Acid or AHA) is found in sugar cane, but can be synthesized. This acid is intended for mature skin. It is the anti-aging fruit acid it penetrates deeply into the skin, therefore, it is better to dose to avoid complications.
Our partner clinics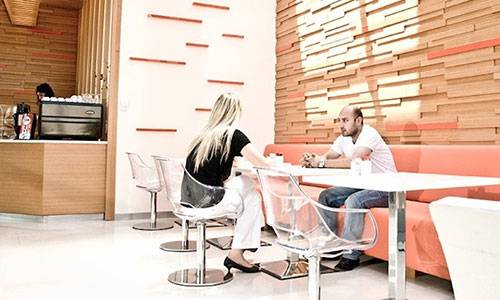 Lactic acid (Alpha Hydroxy Acid or AHA) originates from the fermentation of milk and it is also found in several fruits or synthesized, intended for skins lacking luster. It acts mainly on dead cells and surface skin defects.
Salicylic acid (Beta Hydroxy Acid or BHA) originates from the willow but can also be synthesized. Intended primarily for oily and imperfections skin. Its main effect is the purification of the skin.
The techniques of chemical exfoliation (acid) are intended for all types of skin, the only precaution must be metered because the skin is very sensitive.
Enzymatic scrub (chemical)
Among chemical scrubbing techniques, we can also find enzymatic scrub, It is based on enzymes from fruits. Enzymes are also present in some yeasts. The enzymatic scrub also called "proteases" since they attack proteins, dead skin.
Turquie Santé allows you to perform your chemical gommache intervention in Turkey at reasonable and well negotiated prices. You can select between clinics in Istanbul, Izmir or Ankara.
Last update : 20/10/2019