Before / After photo Wrinkle treatment: anti-wrinkle methods for a beautiful face
We all suffer from wrinkles in the mouth or eye because we get older day after day.
There are several treatments needed to have an amazing and brilliant skin again.
What are the causes of facial wrinkles?
They are wrinkles that appear in different parts of the face, they are also called frontal wrinkles or wrinkle nasogastric wrinkles. There are two types of wrinkles:
Expression wrinkles: these are localized fine wrinkles at the corner of the eyes and mouth, appearing in people who have a thin skin and a wide smile. Old skin wrinkles: are due to the rupture of the elastic fibers and consequently the appearance of the wrinkles which is deep small; small over time.
There are several factors explaining the appearance of wrinkles in the face :
internal factors : over years, sebaceous and sudoral glands become less active and cell renewal slows down. As a result, the skin becomes less tense and the wrinkles widen. Besides, hormonal aging is characterized by the decrease in collagen and elastin production that is considered to be the first responsible for skin elasticity.
External factors : the sun can be the main factor in the appearance of wrinkles given that the ultraviolet rays slow down the production of elastin. Added to that, stress, smoking, lack of sleep, and pollution are considered to be the first reasons in the rapid appearance of wrinkles.
Necessary wrinkle treatments :
The treatment of wrinkles is generally achieved by a professional, who starts by a complete medical check-up and depends on the age of the patients along with the area to be treated.
Lasers : a perfect treatment that can treat several problems at the same time such as brown spots of old age, wrinkles and fine lines, along with the sagging skin.
The hyaluronic acid injection : a perfect treatment for women who want to compete with the effects of aging. The results are guaranteed, immediate, and act during a long period.
botulinal toxin injection: it helps to smooth wrinkles in the upper face while maintaining it natural and expressive.
Peelings: This is a conventional treatment that eliminates only superficial wrinkles but not expression wrinkles.


Our partner clinics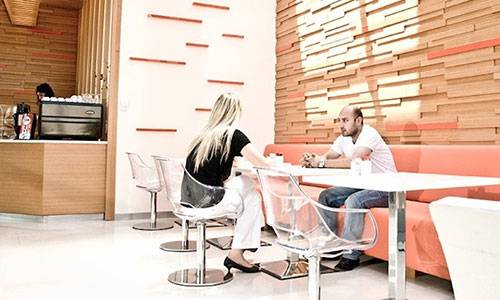 Last update : 14/11/2019