A genetic test aims to analyze one or more genetic characteristics of a person, whether suspected by diagnosis or by screening.
The purpose of genetic testing is to look for the presence of a variation or an anomaly in DNA, the carrier molecule of genetic information. These tests analyze:
A small part of the genes: a single gene, or a panel of functional genes, for example, it all depends on the symptoms presented in the context of a disease.
The total coding DNA: the exome which embodies less than 2% of the genome
The whole genome
Any Question ?
Get in Touch.
We're Here to Help.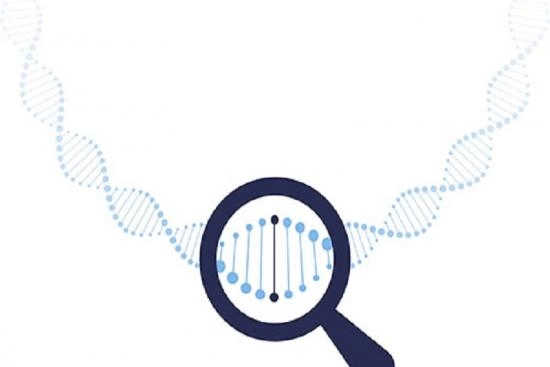 Who is this procedure for?
The accuracy of the content has been reviewed by our Medical Commission.
DNA testing: all you need to know
Genetic testing involves examining DNA, the chemical database that contains instructions for bodily functions. Genetic tests can detect changes (mutations) in genes that can cause a disorder or disease.
While genetic testing can provide important information for diagnosing, treating, and preventing disease, there are limitations. For example, if you are a healthy person, a positive genetic test result does not always mean that you will develop a disease. However, in some cases, a negative result does not guarantee that you do not have a particular disorder.
Talking with your doctor, medical geneticist, or genetic counselor about what to do with the results is a necessary phase in genetic testing.
The sequence of the genome
If genetic testing does not lead to a diagnosis, but a genetic cause is still suspected, some clinics offer a genome process and analysis of a DNA sample from your blood.
Each person has a unique genome, which is made up of the DNA testing of all of a person's genes. Indeed, this sophisticated test can further help identify genetic variants that may be related to your health. Typically, this test only examines the parts of DNA encoding proteins called an exome.
Genetic tests in Turkey: Cost & clinics
Both genetic tests and medical treatments in Turkey play a vital role in determining the likelihood of developing certain diseases. Different types of genetic testing are done in the best clinics in Turkey for many reasons, and with a competitive cost.
Rapid diagnostic tests
If you have symptoms of a disease that can be caused by genetic changes, sometimes called mutated genes, genetic testing can reveal if you have the suspected disease. For example, genetic testing can be used to confirm a diagnosis of cystic fibrosis or Huntington's disease.
Predictive and pre-symptomatic tests
If your family has a history of inherited disease, having genetic testing before you develop symptoms can show if you're at risk. For example, this type of test can be used to determine your likelihood of developing certain types of colon and rectal cancer.
Genetic mutation carrier test
If you have a family history of an inherited disease, such as sickle cell anemia or cystic fibrosis, or if you are from an ethnic group at high risk of developing a specific genetic condition, you may choose to have a genetic test before having children. Extensive mutation screening can detect genes associated with a wide range of diseases and mutations and can determine whether your partner may be a carrier of the same gene.
Pharmacogenomics medical test
If you have a specific medical condition or illness, this type of genetic testing can help determine the most effective and beneficial drug and dose for you.
Prenatal examinations test
If you are pregnant, tests may reveal certain types of problems in your baby's genes. In addition, Down syndrome and trisomy 18 are genetic disorders that are detected during prenatal genetic tests. This is usually done by checking for blood markers or by an invasive test, such as amniocentesis. A newer test called (cell-free DNA) checks the baby's DNA with a mother's blood test.
Diagnostic tests before implantation
Also called preimplantation genetic diagnosis, this test is performed during an attempt at in vitro fertilization. The fetus is screened for genetic disorders. Embryos that do not suffer from disorders are implanted in the uterus in the hope of pregnancy.
The risks of DNA testing
DNA testing usually comes with a bit of risk. Blood tests are almost safe. But prenatal tests, such as amniocentesis or a chorionic villus sample, may put you at low risk of losing a pregnancy (abortion).
Genetic testing can also carry emotional, social, and financial risks. When consulting with the doctor, medical geneticist, or genetic counselor discuss all the risks and benefits of genetic testing before undergoing genetic testing.
Share this page
Verified reviews of our patients for Genetic Tests
Djamel Mohamed amine S.
24 December 2022
everything went very well
tout s'est très bien passé
Auto-translated
Show original
Translate
We are always at your service.