Before / After photo Breast augmentation with the Turkish Breast Implant technique is a totally cosmetic surgery that is designed to give a woman's breast some volume compared to the patient's body.
This intervention makes it possible to remedy the problem of small breasts or tubular breasts, which present a discomfort for a woman especially towards her boyfriend.
Which Intervention to Choose?
We cannot choose the type of intervention. The practitioner will choose the arrangement of the implants, either after an examination in his/her office or during the procedure. The ideal position depends on the patient's morphology.
It is generally recognized that implants fitted under the pectoral muscle allow for a more natural chest. Some women do not have enough space under this muscle to acquire the implant, in which case the implant will be subglandular.
Silicone Gel Implant
The great privilege of silicone gel in breast prosthesis is that the gel does not leave the prosthesis, not even in case of rupture of the breast implant.
This type of breast implant is qualitatively preferable. Our surgeons strongly recommend this type of implant.
Pre-operative information
No medication containing Aspirin, or any other any other fluid-free remedy should be taken within 15 days of the operation.
Stopping possible oral contraception may be required, especially in the case of associated risk factors (obesity, poor venous status, and coagulation disorder).
The fact that the patient is a smoker or not does not present a formal contraindication but stopping one month before the surgery is recommended given its detrimental impact on the healing process after surgery.
Our partner clinics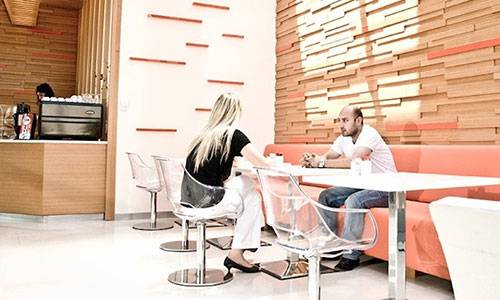 What might happen after the Surgery?
When prosthesis has been placed behind your pectoral muscle, you may feel a little pain. This can be alleviated through taking some painkillers that are prescribed by your doctor.
The chest remains swollen for 15 to 20 days. Bruising is another undesirable risk that may appear in the scar area. But, do not worry, they will disappear within a month.
After two weeks, you will be able to remove the sutures. A consultation with the doctor will be required after 4 or 7 months in order to verify if everything is okay.
Price of Breast Implant in Turkey & Istanbul
The price of the surgical operation for breast implant varies by clinic and patient. Please send photos of your chest if necessary so that specialists can respond quickly by offering you the best rates.
Turquie santé allows you to compare the prices of your breast augmentation operation with the best recognized clinics and hospitals in Turkey and Istanbul or Izmir as well as the most recommended surgeons.
Last update : 28/01/2020