A mastopexy revision, also known as a breast implant revision, is a procedure that involves replacing your existing breast implants with new ones while also modifying or improving the appearance of your breasts.
This can be lifting or a reduction, or simply an increase or decrease in the size of the implants.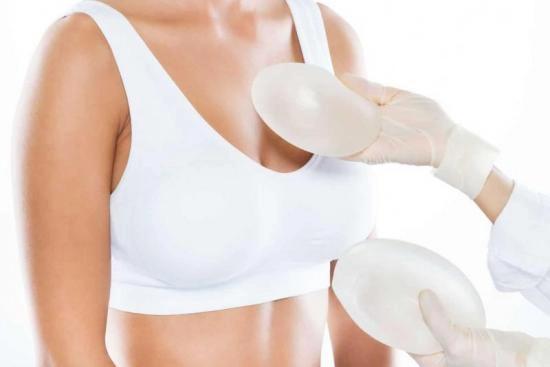 The accuracy of the content has been reviewed by our Medical Commission.
Why have to do a breast implant revision?
Implants that have fallen and produced a bottoming out are repositioned.
Breast implant can be exchanged for a different size or type.
Capsular contracture, double bubble, or bottoming out are all complications that need to be addressed.
If the nipples are pointing down or sit too low on the implant, it may be necessary to be repositioned.
Revising scars.
Breast implants are removed without being replaced.
Types of Breast Revision
Excessively Wide Cleavage
Breasts that are too far apart may be the result of poor implant selection and insufficient pectoral muscle release.
Symmastia or 'kissing implants'
Symmastia is a rare disorder in which the breast implants are too close together at the chest's centerline, causing the skin to rise away from the breastbone. Instead of existing as two independent breasts, it appears as if the pair have fused as one.
Deformity of the Double Bubble
When a breast implant is placed lower than the existing inframammary crease, the double-bubble deformity results. It can happen if a breast implant is placed below the original crease during surgery or if the implant falls below the crease over time, resulting in a contour deformity.
Implant exchange, pocket modifications, the "Internal Bra surgery," or lipofilling may be required for correction.
The breast Lift
If the implant (typically anatomic implant) does not absorb the sagginess, the patient will require a mastopexy or breast lift.
The implant Rippling
The implant's edge wrinkles or causes ripples. These ripples may then be visible on the skin of the breast. When the patient is exceptionally thin, there is very little tissue available to cover the implant area, making this a challenging correction. Lipofilling is a possibility.
The capsular Contracture
All the implants are encased. These capsules, which the body creates to protect the implant, are generally soft and malleable. However, for a variety of causes, they can become firm over time in some patients, making the breasts feel harder and sometimes painful.
What should you expect after the surgery?
Our best plastic surgeon and doctor in Istanbul, Turkey, will provide you with detailed recovery recommendations before surgery.
These instructions will be very specific, covering everything from the style of bra to wear to when you can return to work and how soon you can continue normal activities.
While each patient's experience will differ, the following is a general schedule for recovery:
First 1 to 2 Days:
After surgery, you'll need a friend or family member to drive you home and stay with you for the first 24 hours, probably longer.
Swelling can be reduced by sleeping in a recliner or supported up with pillows.
If necessary, you can take pain medication prescribed by your plastic surgeon.
Follow-up Appointment:
A follow-up appointment will be scheduled for you roughly 5 days after surgery.
Return to Work:
Physical activities are restricted for a month or more, and most patients can return to their normal activities after 1 to 2 weeks.
Consultation of a plastic surgeon: cost and reviews in Istanbul, Turkey
Turquie Santé assists you to find the best plastic surgeon in Istanbul, Ankara, or Antalya. Our partner hospitals and clinics are equipped with the latest technologies and provide the best services.
How much does the procedure cost in Istanbul, Turkey?
The cost of a revision operation in Istanbul, Turkey is determined by the procedure's complexity, if it is paired with other procedures, and whether we need to replace the implant.
Share this page