Package from 2650 €
Included: Transfer Hotel / Clinic + 7 Nights Hotel in 4 stars
---
Before / After photo Breast Augmentation: the best Solution for a Beautiful breast
The volume of the breasts greatly influences the external appearance of women. Breasts may be too small for many reasons (limited volume loss due to pregnancy or weight loss, or significant release).
In this case, a breast enlargement operation can be a good solution to have a size and shape that meets the person's expectations. This operation was previously dedicated only for stars. Nowadays, it is employed by all women regardless of their ages.
What is Breast Enlargement?
Breast enlargement or so-called "breast implant" is the most popular cosmetic operation in the world. It consists in setting up a mammary breast prosthesis whose goal is to increase its size. The breast prosthesis can be placed in front of or behind the large pectoral muscle or in a mixed position. It is the surgeon who decides the type of prosthesis according to the breast condition.
Implant Shapes and Content
The plastic surgeon in Turkey & Istanbul is the best person who can choose the most suitable breast augmentation for your body type. Thus, it exists in several forms:
The round shape: it gives volume on the upper breast and offers a natural appearance.
The anatomical shape: the prosthesis has a pear shape and allows a very natural appearance in the breast.
Two main types of substances are used to fill breast implants:
Silicone gel: a gel used in breast implants and characterized by its stable shape. Two types of gel are used for this purpose (a soft gel back and a firmer gel forward). In case of accident or rupture of prosthesis, this substance remains in place and there is no risk of diffusion in the body.
Saline-filled implants: it is a mixture of water and sodium chloride, in case of accident or rupture of prosthesis, the salt is absorbed by the patient's body.
Breast Augmentation in Turkey & Istanbul allows you to have a beautiful breast instantly, no need to wait days or weeks to see the first results, you have a lot of choice and the results are satisfactory. However, this intervention is very expensive, dangerous (risk of infection, allergic reaction and so on) and requires a long period of recovery.
Our partner clinics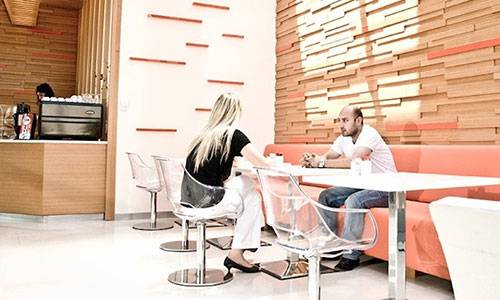 Best prices of Booms Augmentation in Turkey & Istanbul
Turquie Santé acts as an intermediary to connect patients from around the world with the best hospitals and clinics specializing in cosmetic breast augmentation in Istanbul, Izmir and Ankara.
Last update : 27/01/2020