Before / After photo Is the skin of some parts of your body less firm than before? The quality of the skin deteriorates with age? Aging stress fatigue? The skin of the face collapses and loses all its elasticity. Think of the firming of the skin.
Here are some reflexes and techniques for firming the skin
At Home
• Nourish the skin, For the firming of the skin, at least one moisturizing cream is applied to the skin after the shower. You can also try an exfoliating scrub to get rid of the dead cells of our skin.
• Make an exfoliating scrub to get rid of dead skin cells.
• Exercise, walk 30 minutes a day, perform weight training to re-tone our figure.
Mechanically stimulate your skin with the technique of microneedling which consists of passing on the skin a roller equipped with micro-needles that will activate the manufacture of collagen fibers.
Bipolar radiofrequency
Bipolar radiofrequency is a very effective method for firming the skin to reduce the sagging of the skin of the face, neck, neckline and parts of the body. It stimulates the growth of collagen in the long term and tightens existing collagen fibers, giving the skin a firmer and more tense appearance. It takes about 6 to 7 sessions at 15 days intervals then a monthly maintenance
Photo rejuvenation by laser or flash lamp
For skin firming we can use the technique of photo rejuvenation, the latter means that we will act on the photo-induced lesions like the Brown task and relaxation.On use for this laser devices or flash lamp that deliver a light that will heat the dermis.
Our partner clinics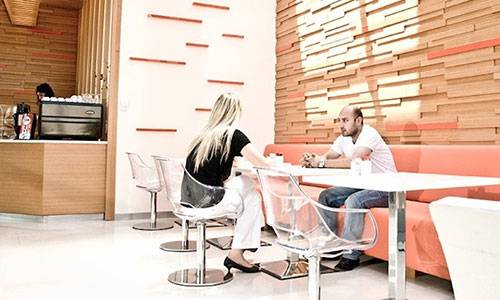 The photo modulation by LED lamp
It is an ideal technique for skin firming and anti-aging. It combines with the microdermabrasion peel with radiofrequency.
The lift without surgery
Among the treatments, there is also the lift without surgery as another alternative to the surgical lift, this treatment uses micro-focused ultrasound that penetrate the deep structure of the cutaneous tissue (epidermis, dermis and hypodermis) in order to tighten it
Prevention
For the firming of the skin, it is necessary to follow the following measures:
• Avoid UV rays from the sun as it degrades our elastic fibers
• Have a hormonal balance
• Mechanically stimulate the skin.
• Bring essential nutrients such as Omega6, Vitamins A and C ..
Last update : 22/10/2019