Before / After photo Ultherapy in Turkey: a facelift without surgery
Several factors can influence our face, such as the sun, pollution, as well as age progression and fatigue, which are considered to be the main causes of wrinkles. To eliminate these wrinkles and correct the release of facial skin, neck or neckline, many people choose the surgical procedures but others have chosen natural methods such as Ultherapy.
Treatment with Ultherapy, how does it Work?
Turkey Therapy is the only ultrasound-based FDA-approved non-surgical treatment for skin rejuvenation. Its results are guaranteed and there is no recovery.
Like any ultrasound-based procedure, a smooth applicator is applied to the skin, allowing an image to be projected onto a screen through which the physician can easily define the area where the energy will be directed. Without impacting the skin's surface, this applicator emits low-intensity heat that regenerates the collagen responsible for progressive firming and remodeling of the skin. The duration of this intervention varies between 60 and 90 minutes.
At the time of the intervention in Turkey, the patient may feel some temporary discomfort that shows that the process of collagen formation has started. Practitioners always try to put the patient in the best conditions and make this operation as pleasant as possible.
What are the expected results?
The number of different treatment sessions from one person to another and the first results appear gradually two to three months after treatment.
The Ultherapy method provides more natural-looking, younger-looking results and firmer skin.
All analyzes and clinical examinations have demonstrated the safety of ultherapy. To ensure the best results, the doctor's advice must be respected.
Our partner clinics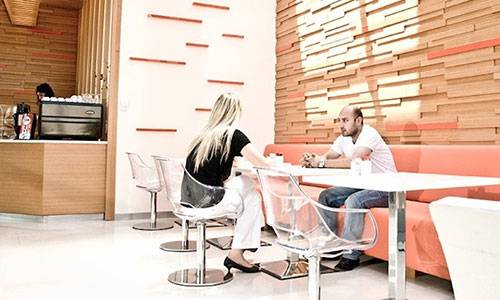 Last update : 23/10/2019