Total pancreatectomy is a surgery that involves the removal of part or all of the pancreas. The pancreas resides deep at the intersection of pancreatic, biliary, and digestive tract secretions. Which makes total pancreatectomy surgery a bit tricky.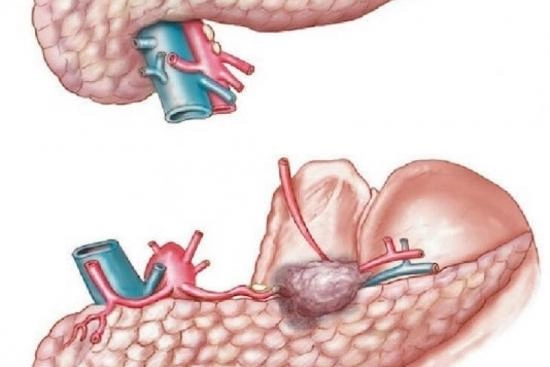 Who is this procedure for?
Pancreatomy is indicated for people who need :
Completely remove the tumor
Reduce pain or symptoms (palliative surgery).
Side effects
Bleeding / Hematoma
Wall abscess or deep abscess
Biliary fistula
Pancreatic fistula
Digestive fistula
Splenic lesions (of the spleen)
Respiratory problems
As with any surgical operation, complications of general anesthesia, medical complications: phlebitis, pneumonia, etc.
Alternative treatments
Tumor enucleation (usually benign)
Median pancreatectomy
Total duodeno-pancreatectomy (TPD)
Intervention or treatment's duration
The intervention of the pancreatomy takes 3 hours.
Recovery time
Resumption of walking and sedentary activities the next day
A drain is generally put in place, for an average duration of 4 to 8 days except for complications
Work stoppage for 15 days to 3 months depending on physical intensity