Before / After photo Mommy Makeover Plastic Surgery: One procedure for several surgical procedures
Mommy makeover plastic surgery is not particularly recent. Simply, in Turkey, we are in a safe medical logic and we prefer to avoid associating too many acts during the same intervention. Today, demand is increasing thanks to the fact that women are better informed.
The advantage? A single intervention is sufficient in many cases. In terms of organization, this saves considerable time for both the surgeon and the patient. Certainly, convalescence is longer since we will be working on different parts of the body. However, the figure will change in a single time and the results will be very satisfactory.
Depending on the case, several surgical procedures can be performed during the same procedure:
Strict safety rules to be respected
Given the long duration of intervention (3 to 6 hours on average), many precautions must be taken by the surgeon in order to ensure optimal health safety after Mommy Makeover.
Thus, this means that the person is in a good general condition, has a normal coagulation test, along with a moderate risk of bleeding.
The patient must not suffer from cardiovascular pathology, diabetes, renal failure, or other chronic medical condition that could pose a particular risk.
If the assessment of operation's duration is greater than 5 hours, it is desirable to divide the interventions into several stages spaced by 3 months on average.
Beware of these contraindications
The priority is the safety of our patients. Therefore, it is necessary to know how to refuse in some cases to do everything in one step and to explain to the patient that it is preferable to perform shorter procedures spaced by a few months.
If it is not dangerous to undergo several general anesthesia within a year, too long and bleeding intervention can be life-threatening. Of course, this operation must be considered after the last pregnancy, even if it is not technically impossible to consider a new procedure.
It is always possible to reprogram an intervention after each pregnancy, but the result will be altered. It does not really make sense, not to mention the fatigue, the recovery time that must be taken into consideration.
Our partner clinics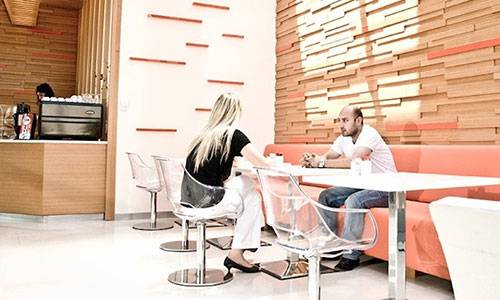 Mommy Makeover Cost in Turkey and Istanbul
Although this procedure is widespread in the United States and Latin America in general, Turquie santé provides you with the best mommy makeover doctors in Turkey, Istanbul, Ankara, Antalya, and Izmir.
A combination of intervention as is the case in the mommy makeover plastic surgery is more risky, especially with regard to anesthesia, which is longer. Although combining interventions can save money on clinical and anesthesia costs, your surgeon may recommend that you perform these procedures several times to ensure your safety.
Turquie santé will strive to offer you affordable Mommy makeover BUT not at the expense of quality.
Verified Reviews
All published opinions have been verified, they are authentic, written by the patients of the clinics. Consult the Opinions and Testimonials of Turquie Santé customers and share their experience to succeed your cosmetic surgery project. We can also put you in touch with our former hosts.
Last update : 01/04/2020